Reed Presents Medals to 100-Year-Old WWII Veteran
CRANSTON, RI – Today, U.S. Senator Jack Reed presented 100-year-old World War II veteran and North Scituate resident Everett Edgar Grist with medals he earned for his courageous service during World War II. A veteran of the United States Navy, Mr. Grist served as a gunner's mate aboard the SS Big Foot Wallace and the SS George W. Arthur, and was deployed to Italy, France, and England during the war.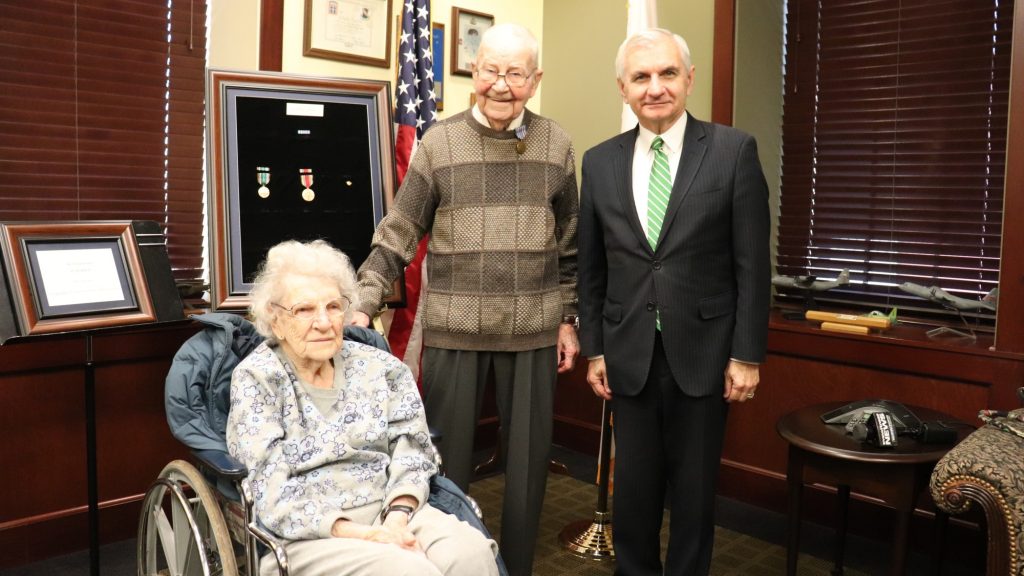 During today's ceremony, Mr. Grist received the World War II Victory Medal, the American Campaign Medal, the European-African-Middle Eastern Campaign Medal, and the Honorable Service Lapel Pin (Ruptured Duck) for his three years of service in the Navy between 1943 and 1945.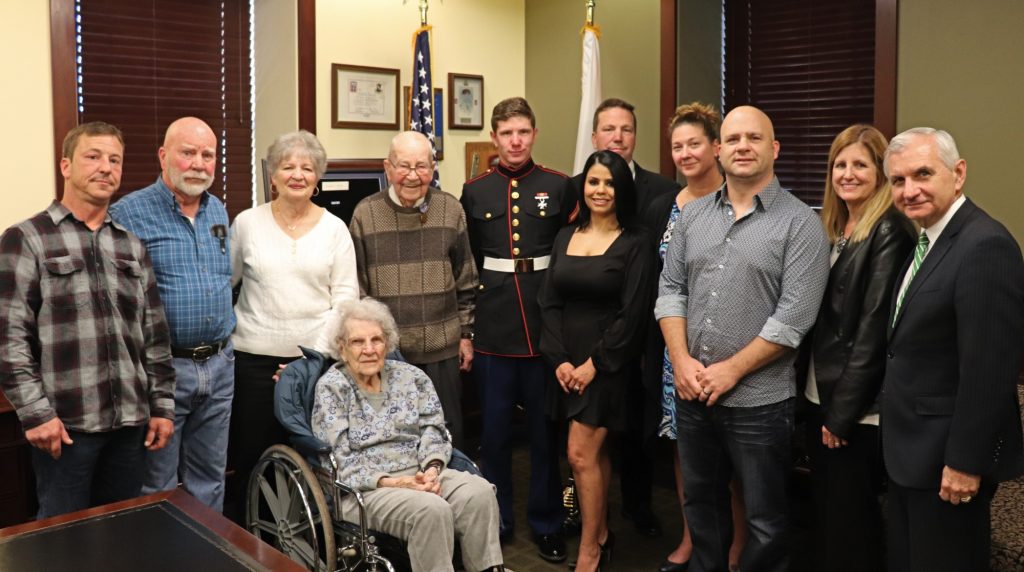 "We are truly grateful to Everett Grist for answering the call to serve. His exemplary service is a credit to him and a testament to his generation," said Senator Reed. "Mr. Grist exemplifies the courage and extraordinary selflessness that is emblematic of our World War II veterans. It is my honor to present him with these long overdue medals, and thank him, on behalf of all Rhode Islanders, for his dedicated service to our nation."
Mr. Grist was honorably discharged from the Navy in December 1945 and came home to his wife, Elsie, and one and a half-year-old son, Donald. The couple had three more children, Linda, Sue, and Cindy. Married on Sept. 28, 1940 at Broadway Baptist Church in Providence, Mr. and Mrs. Grist recently celebrated their 79th wedding anniversary. Today, the Grists have 14 grandchildren, 32 great-grandchildren, and 4 great-great-grandchildren. Several family members attended the ceremony, which was held in Senator Reed's office.
Mr. Grist served as a volunteer firefighter for the Chopmist Hill Fire Department and helped found the Scituate Ambulance Corp.