Poll: Close 2016 Races in Iowa, New Hampshire
enero 10, 2016
Republican Party presidential candidates Donald Trump and Ted Cruz are in a virtual dead heat in Iowa, while Democrats Hillary Clinton and Bernie Sanders are also locked in a close race there, according to a new NBC News/Wall Street Journal/Marist poll.
Clinton and Sanders are also within the margin of error in New Hampshire, while Trump has built a 16-point lead in the state, NBC and the Journal reported.
Iowa holds its caucuses on February 1, while the New Hampshire primary is February 9.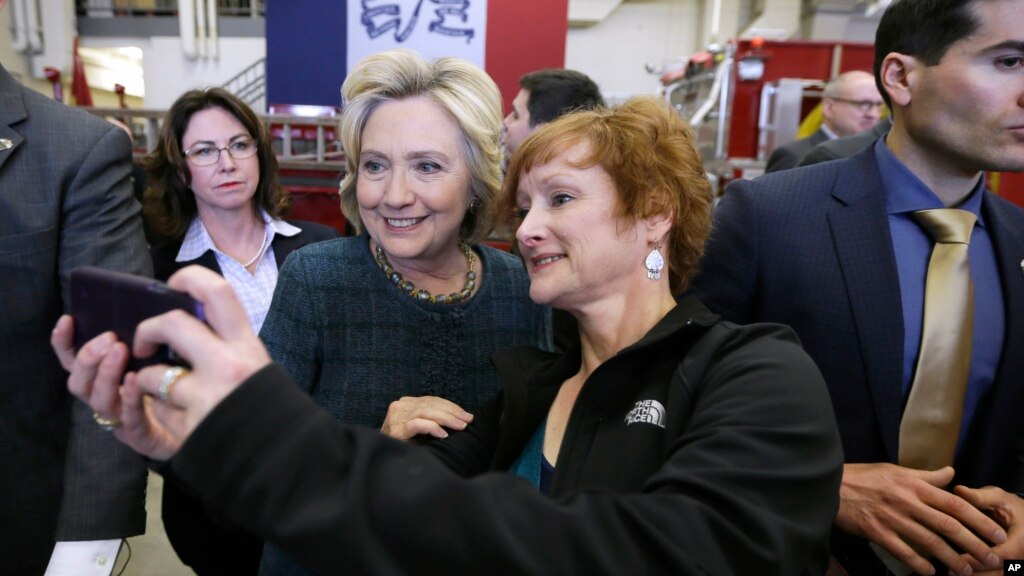 Democratic presidential candidate Hillary Clinton poses for a photo with Cynthia Johnson of Osage, Iowa, during a campaign stop at the Osage Public Safety Center, Jan. 5, 2016, in Osage, Iowa.
Clinton holds a 48 percent to 45 percent lead over the Vermont senator among likely Democratic caucusgoers in Iowa, while Sanders beats the former secretary of state among likely primary voters in New Hampshire, 50 percent to 46 percent, the survey found.
In Iowa, Cruz, a U.S. senator from Texas, leads businessman Donald Trump 28 percent to 24 percet among likely caucusgoers, a gap within the poll's margin of error. Florida Sen. Marco Rubio is a distant third, at 13 percent.
U.S. Republican presidential candidate Ted Cruz speaks at the Goldfield Old Schoolhouse in Goldfield, Iowa, Jan. 7, 2016.
Trump owns a much bigger lead in New Hampshire, as the top pick of 30 percent of likely GOP primary voters. Rubio is a distant second in New Hampshire, with 14 percent support.