Millions of Americans Travel to Celebrate Thanksgiving Holiday
noviembre 23, 2016
VOA News
Millions of Americans took to the roads, air and railways Wednesday for what was expected to be the busiest Thanksgiving holiday travel period in almost a decade.
Almost 49 million people were expected to travel 50 miles (80 kilometers) or more between Wednesday and Sunday, the most since 2007. Officials attribute the increase to lower gas prices and an improving economy.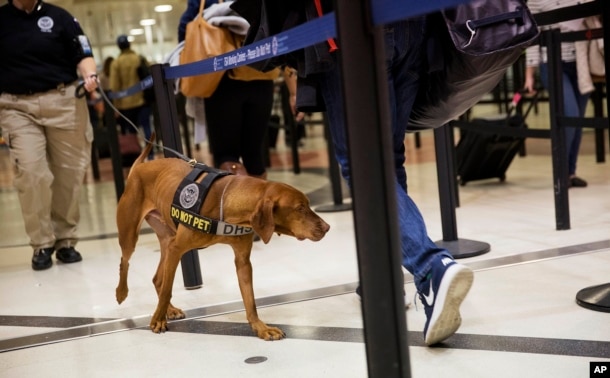 The traditions for Thanksgiving Day include feasting on turkey, watching football on TV and performing community service for the less fortunate.
President Barack Obama got the holiday mood started at the White House on Wednesday with the traditional pardoning of the national Thanksgiving turkey. This year, there were actually two.
«It is my great privilege — well, it's my privilege — actually, let's just say it's my job to grant them clemency this afternoon,» Obama said.
Obama gave ceremonial freedom to Tater and Tot in the Rose Garden, flanked by his nephews Aaron, 4, and Austin Robinson, 6, rather than daughters Sasha, 15, and Malia, 18. Obama joked that the girls «couldn't take» his «dad jokes» anymore.
The president did get serious to reflect on the spirit of Thanksgiving. Obama said it's a time to remember that «we have a lot more in common than divides us.» He also challenged Americans to show the world that the United States is a generous and giving country, and to make sure everyone has something to eat on Thanksgiving.
In Florida, President-elect Donald Trump released a video in which he said, «It is my prayer that on this Thanksgiving, we begin to heal our divisions and move forward as one country, strengthened by a shared purpose and very, very common resolve.»
The origin of pardoning a turkey tradition is unclear — tales of spared turkeys date to the 19th century and the days of Abraham Lincoln, whose son, the story goes, persuaded him to let one of the majestic birds live.
John F. Kennedy was the first president to formally spare a turkey, just four days before he was assassinated in November 1963, but it wasn't until the administration of Ronald Reagan that pardoning became a White House ritual.
Thanksgiving is celebrated each year on the last Thursday of November. It marks the start of the holiday season in the United States.