Lifespan Board of Directors elects two new members
marzo 4, 2019
PROVIDENCE, R.I. – The Lifespan Board of Directors recently elected two new members – Ziya L. Gokaslan, M.D., FACS and Sarah T. "Sally" Dowling, J.D., L.L.M.. The volunteer board, which includes clinical, business and community leaders, oversees the leading health care system and largest employer in the state, guided by its mission: Delivering health with care.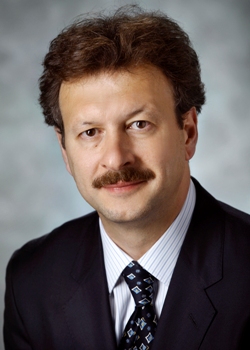 Gokaslan is the neurosurgeon-in-chief at Rhode Island and The Miriam hospitals, co-director of the Norman Prince Neurosciences Institute and director of the Comprehensive Spine Center. He is also director of the Complex Spinal Surgery Fellowship at The Warren Alpert Medical School of Brown University, where he is professor and chair of the Department of Neurosurgery. He earned his medical degree from the University of Istanbul in Turkey, then completed an internship in general surgery, a fellowship in neurotraumatology, and a residency in neurosurgery at Baylor College of Medicine in Houston, TX, followed by a fellowship in clinical spinal surgery at New York University Medical Center.
Gokaslan served as a member of the faculty and clinical leadership at UT M.D. Anderson Cancer Center in Houston, and Johns Hopkins School of Medicine, Baltimore, MD, before joining Brown and Lifespan in 2015. He is a recipient of numerous prestigious awards and an active member of many professional societies. His has authored more than 450 peer reviewed publications, four books and numerous book chapters. His practice focuses on complex spinal reconstruction and radical surgical treatment of both primary and metastatic spinal tumors, sacral neoplasms, and spinal cord tumors, and he is regarded as one of world's foremost experts in this area. He and his wife, Ayse Gokaslan, M.D., reside in Barrington and have two young adult children – Aaron, a graduate student at Brown University, and Hannah, an undergraduate at Middlebury College.
Dowling spent much of her four-decade legal career, including 21 years as partner, at Adler Pollock & Sheehan, overseeing ethics and compliance and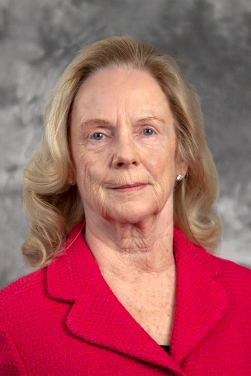 specializing in business transactions, healthcare, government entities, banking and commercial law. She left corporate practice briefly, serving as director of policy and legal counsel to Governor Edward DiPrete from 1989 through 1990. She is presently the chair of the Rhode Island Judicial Nominating Commission, appointed by Governor Gina Raimondo, and a member of the Brown University Civic Leadership Council. She maintains membership in the Rhode Island, Massachusetts and American Bar Associations. Dowling's past board roles include chairmanships of the Rhode Island Board of Governors for Higher Education, the Rhode Island Criminal Justice Oversight Committee, the Rhode Island Supreme Court Ethics Advisory Panel and other distinguished legal and governmental bodies. Further, her community involvement has included chair of the board for Trinity Repertory Company and board membership for such entities as Waterfire Providence and the Providence Foundation. She and her husband, Joseph Dowling, M.D., have four grown children and reside in Providence and Narragansett.
"Lifespan is fortunate to have on its Board some of the most distinguished individuals in their respective fields, and Dr. Gokaslan and Ms. Dowling are no exception," said Lawrence Aubin, Sr., chairman of the Lifespan Board of Directors "Their commitment to governance that embodies our values is clear, and their knowledge and perspective will be invaluable to the organization."
"We welcome Dr. Gokaslan and Ms. Dowling to the Board. They both bring complementary experience and knowledge that will help to advance the important work of the Board," said Lifespan President & CEO Timothy J. Babineau, M.D. "We are eager to have them share in the important work of guiding the Lifespan health system in its mission to serve the hundreds of thousands in Rhode Island and beyond who turn to us in need of care." About Lifespan Lifespan is a five-partner not-for-profit health system based in Providence, R.I. Formed in 1994, Lifespan includes three teaching hospitals of The Warren Alpert Medical School of Brown University: Rhode Island Hospital and its Hasbro Children's Hospital; The Miriam Hospital; and Bradley Hospital, the nation's first psychiatric hospital for children. It also includes Newport Hospital, a community hospital offering a broad range of health services, and Gateway Healthcare, the state's largest provider of community behavioral health care. Lifespan teaching hospitals are among the top recipients in the country of research funding from the National Institutes of Health. The hospitals received $84 million in external research funding in fiscal 2018. All Lifespan-affiliated partners are charitable organizations that depend on support from the community to provide programs and services.
Please follow and like us: