VW Faces Reforms, Oversight for 3 Years Under US Settlement
enero 12, 2017
VOA NEWS
Volkswagen AG, as part of a $4.3 billion settlement with U.S. regulators, on Wednesday agreed to sweeping reforms, new audits and oversight by an independent monitor for three years to resolve diesel emissions cheating investigations.
Under the settlement of charges it installed secret software in U.S. vehicles to allow them to emit up to 40 times legally allowable pollution, the German automaker agreed to change the way it operates in the United States and other countries.
VW will separate the jobs of product development and certification and testing and monitoring into different organizations.
The independent monitor will have access to Volkswagen documents and assess the efforts of VW's board of management and senior management to comply with environmental laws.
The monitor will file at least two follow-up reports with the Justice Department and conduct onsite interviews in Germany, the United States and potentially elsewhere with VW employees.
EPA changes ahead
U.S. regulators said the reforms, which come after President-elect Donald Trump criticized the Environmental Protection Agency (EPA) for over-regulating U.S. industries, were an example of why vigorous environmental enforcement was needed.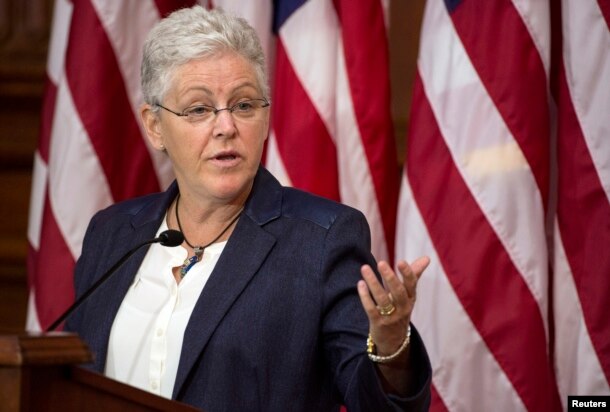 «There are some structural changes that we are requiring so there is less ability for these types of things to happen,» EPA Administrator Gina McCarthy told reporters Wednesday.
VW will plead guilty to three felonies and be on probation for three years.
In addition to oversight by an independent monitor, the company will also face separate annual environmental management systems audits over the next three years.
VW said in a statement Wednesday that its emission tests are now evaluated externally and independently.
Rules to 'level the playing field'
Over the next three years, VW must test all of its U.S. vehicles using portable emissions measurement system testing — a method designed to capture real world emissions and deter cheating. It must also provide new protections for whistleblowers.
Many of the required reforms — including those for whistleblowers — have been adopted recently by VW globally.
The company's Porsche unit will face separate audits and vehicle testing requirements.
McCarthy said the actions were needed to «level the playing field for all the responsible companies who always do the right thing.»
«Markets like this don't manage or police themselves,» she said.
VW must within three months create a group steering committee for monitoring and complying with U.S. vehicle emissions laws and add new environmental protection provisions to its employee code of conduct.
VW faces fines of up to $50,000 a day if it fails to comply with some requirements — and up to a $1 million penalty if they make false statements to regulators.