Suspect Shot in Midtown After Attack on NYPD Officer with Meat Cleaver
septiembre 15, 2016
New York –  The NYPD says a man was shot by police in Midtown Thursday afternoon after he attacked an officer with a meat cleaver.
First responders were called to West 32nd Street and Broadway just before 5 p.m. for reports of a shooting.
Sources said  the suspect may have hit the police officer on the head with a meat cleaver before police opened fire.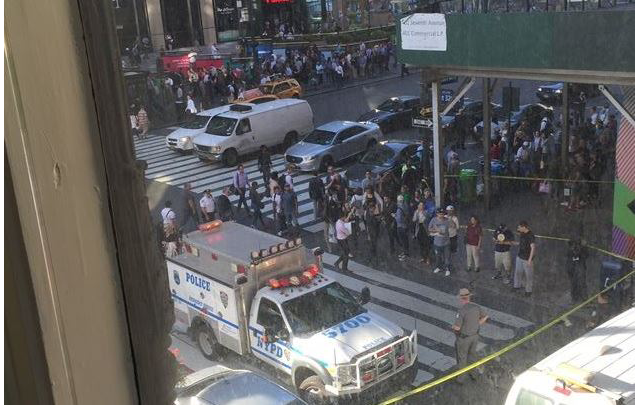 Another officer was hurt in the incident. Both officers are in stable condition.
The suspect is in critical condition Sources say the suspect was taken to Bellevue Hospital.
NYPD Transit Chief Joseph Fox posted to his Twitter account that train service is normal but he suggested that commuters use alternate subway entrances because of pedestrian congestion.