Russia Plans Halt in Aleppo Airstrikes
noviembre 2, 2016
VOA News
The Russian Defense Ministry said Wednesday that it would observe a 'humanitarian pause' on Friday to allow both rebels and civilians to leave the embattled city.
«A decision was made to introduce a 'humanitarian pause' in Aleppo on November 4 from 9:00 to 19:00,» the chief of Russia's General Staff Valery Gerasimov said in a statement. He said the moratorium, which was also approved by Syrian officials, was intended to «avoid pointless casualties.»
He also said rebels would be allowed to leave the city via two new corridors, one leading to the Turkish border and the other to the city of Idlib. The rebels will not be required to surrender their weapons.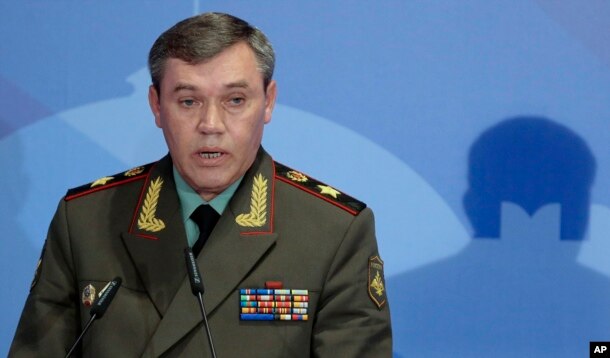 Six other exits will be available to civilians who wish to evacuate.
Offer dismissed
Rebel groups in Aleppo have dismissed Russia's offer, accusing them of lying and calling it a media stunt for «public consumption.» Similar humanitarian pauses have been organized by Moscow and Damascus before but have largely failed. The most recent was just in mid-October, when U.N. and Red Cross aid trucks sat at the Turkish border for weeks, awaiting confirmation that it was safe for them to pass.
The United Nations said about 250,000 civilians are in desperate need of supplies on Aleppo's eastern side and hundreds of others who urgently need of medical care also need to be evacuated.