Rhode Island Hospital physician appointed chief of new physical medicine and rehabilitation departmen
enero 3, 2019
PROVIDENCE, R.I. – Interventional physiatrist Alexios Carayannopoulos,D.O., M.P.H., FAAPMR, FAAOE, has been appointed chief of Rhode Island Hospital's newly created physical medicine and rehabilitation department. An expert in clinical practice and research, Carayannopoulos is nationally known as a leader in both interventional spine and pain medicine.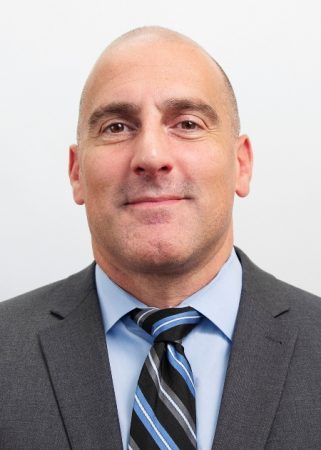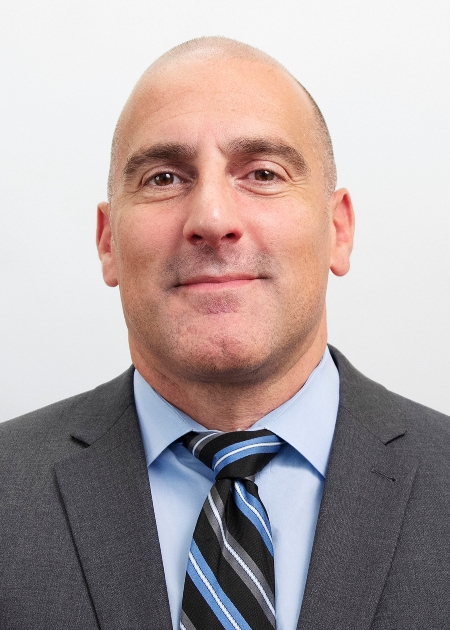 The new department is focused on building upon existing patient programs to provide integrated, seamless patient care and to standardize care across the continuum with the goal of further reducing readmissions and improving patient outcomes.
Carayannopoulos, a resident of both Barrington and Boston, serves as the medical director of the Comprehensive Spine Center at Rhode Island Hospital and Newport Hospital, and division director of Pain and Rehabilitation Medicine within the Rhode Island Hospital department of neurosurgery.
"We are excited to have Dr. Carayannopoulos's leadership as we endeavor to better align our physical medicine and rehabilitation services across the hospital," said Margaret M. Van Bree, M.H.A., Dr.P.H., president of Rhode Island Hospital. "His proven record of leadership for the Comprehensive Spine Center and within the division of neurosurgery made him the ideal person to shape this new department and new era."
The department has 19 physiatrists who practice across Rhode Island Hospital departments, including the spine center, inpatient rehabilitation unit and the concussion center. Physiatrists also play a significant role in neurology, neurosurgery, stroke and cancer care.
Carayannopoulos is involved in clinical research on spinal cord stimulation and stem cell therapy. He is also a consultant in spinal cord stimulation, working with academia and industry to advance the field of neuromodulation through research and education.
Carayannopoulos earned his bachelor's degree in English literature with a chemistry minor at Connecticut College. He subsequently served 13 years in the U.S. Navy as a diver, submarine officer and medical officer, rising to the rank of Lieutenant Commander. In the course of his military service he became a doctor of osteopathic medicine, graduating from Nova Southeastern University's College of Osteopathic Medicine in Ft. Lauderdale, FL. He also holds a master's degree in public health from Johns Hopkins University, Baltimore, MD.
Carayannopoulos completed his Navy medical training at the National Naval Medical Center in Bethesda, MD, and the Naval Undersea Medical Institute in Groton, CT. He comlpeted his residency at Spaulding Rehabilitation Hospital/Harvard Medical School in Charleston, MA, where he also became certified in medical acupuncture. He completed a fellowship at Dartmouth
Medical School in Lebanon, NH, and is currently a fellow of the American Academy of Physical Medicine and Rehabilitation, through which he is dual board certified in physical medicine and rehabilitation as well as pain medicine. He is also a fellow of the American Association of Osteopathic Examiners, which is the organization that supports the distinctiveness and integrity of osteopathic medical licensure. Given his experience and expertise, Carayannopoulos was appointed by Rhode Island governor Gina Raimondo to the state Board of Medicine and licensure in 2017, a role he says he serves with pride.
Carayannopoulos is a clinical associate professor of neurosurgery at the Warren Alpert Medical School of Brown University and has served as a faculty member or visiting lecturer at various clinics and symposiums around the county and internationally. A widely published and award-winning clinician and researcher, he practiced and taught at the Lahey Hospital and Medical Center in Burlington, MA, and at the Emerson Hospital in Concord, MA, before joining Lifespan and Brown in 2014.
Carayannopoulos assumed his new role in December.
Please follow and like us: