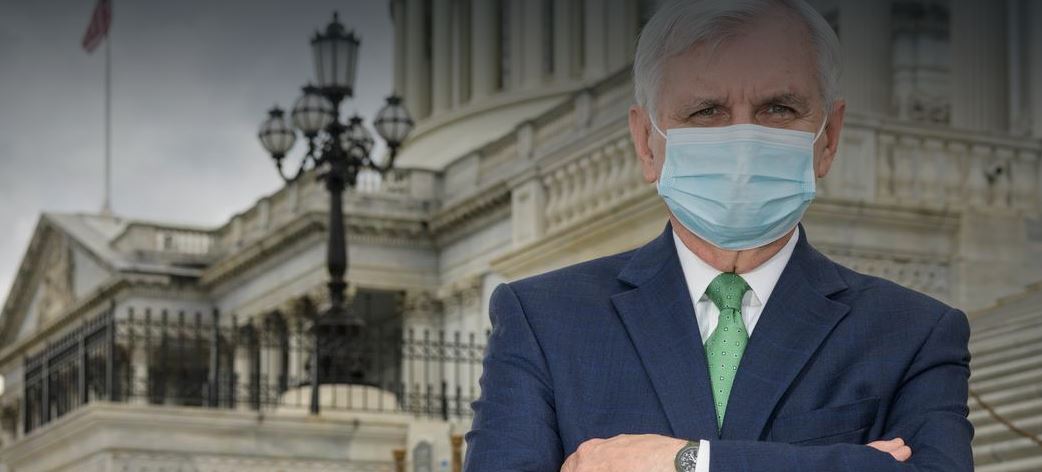 Reed: Trump Clearly Lost Election & His Transition Blockade Threatens Public Health & U.S. National Security
noviembre 13, 2020
Top Democrat on Armed Services Committee says it is essential for President-elect Biden to start getting high-level Intelligence briefings and be granted transition resources
WASHINGTON, DC – Today, after national media outlets unanimously declared Joe Biden the winner of Arizona's 11 electoral votes, increasing his Electoral College victory total to 290, and with the U.S. Department of Homeland Security declaring this election "the most secure in American history," U.S. Senator Jack Reed (D-RI) called on President Trump to acknowledge that Joe Biden is the President-elect and officially grant him access to the transition resources needed to build an effective government that is ready to lead on day one of his presidency, which begins at 12 noon on January 20.
"No one likes to lose, but President Trump is recklessly and pointlessly blocking the transition to protect his own ego. The reality is Joe Biden won with a record-breaking number of votes and President Trump's blockade on information and resources only makes the country less safe and puts more people's health at risk.
"With a pandemic raging and threats around the globe, the Trump Administration's dangerous choice to withhold information from America's next President is a needless, avoidable, self-inflicted blow to national security and public health.
"President Trump's baseless conspiracy theories and failure to recognize basic facts are further evidence of his lack of respect for our democracy and an insult to the American people. President Trump needs to do the responsible thing and direct his political appointee, Emily Murphy, the administrator for the General Services Administration, to sign the letter allowing the Biden transition to proceed," stated Reed, noting that under the law, the President-elect cannot contact federal agencies until GSA officially recognizes that person as the next president.
"President-elect Biden must be given access to high-level intelligence briefings and all the other transition resources he needs to ensure a smooth, complete, peaceful transition of power," Senator Reed concluded.