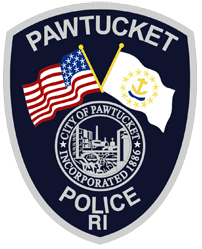 Pawtucket Police investigating shooting at Blackburn Street
marzo 4, 2019
On March 2, 2019, at approximately 10:50 p.m., Pawtucket Police began investigating a possible shots fired call in the area of Bloodgood St.  A short time later, police were called to 21 Appleton Ave for a victim of a gunshot wound.  The victim, a 24 year old male of Woonsocket, RI, was found to have sustained a minor (non-life threatening) graze wound to the top of his head from a bullet.  He was transported to RI Hospital and released after treatment.
Police located a scene at 93 Blackburn St where several shell casing were discovered.
The victim was interviewed at police headquarters and refused to cooperate.
Pawtucket Police Detectives continue to investigate.