McKee Launches 2019 Lt. Governor's Entrepreneurship Challenge
febrero 19, 2019
$10K in scholarships available for high school entrepreneurs
PROVIDENCE, R.I. – Today, Lt. Governor Daniel McKee launched Rhode Island's second annual Lt. Governor's Entrepreneurship Challenge, a business pitch competition that encourages high school students to compete for $10,000 in post-secondary scholarships.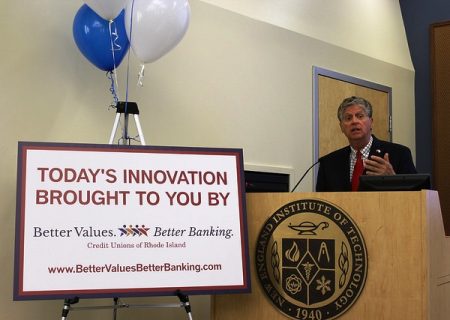 Last year, over 55 students from 18 schools across Rhode Island participated in the Challenge and 10 student finalists received a share of $9,000 in scholarships. The Lt. Governor's Entrepreneurship Challenge is the only statewide business pitch competition designed specifically for high school students.
Rhode Island students in grades 9-12 can enter the 2019 Challenge by submitting written business plans to the Lt. Governor's Office by Thursday, April 11. The top five students or student teams will advance to a live business pitch competition at the New England Institute of Technology in May where a panel of judges will award scholarships based on pitch scores. Students can apply and find detailed guidelines for the Challenge at 
www.rilgec.com
.
"It all starts with a single idea—that is the motto of the Lt. Governor's Entrepreneurship Challenge. I want to encourage young people in our state to be bold and think big when it comes to business. This year, our team hopes to reach more entrepreneurial-minded students and make it clear: We want and need their talent here in Rhode Island," said Lt. Governor McKee. "I am grateful to the Credit Unions of Rhode Island for believing in the value of this program and sponsoring our scholarships. We are also fortunate to have the unwavering support of our partners at Millennial Rhode Island."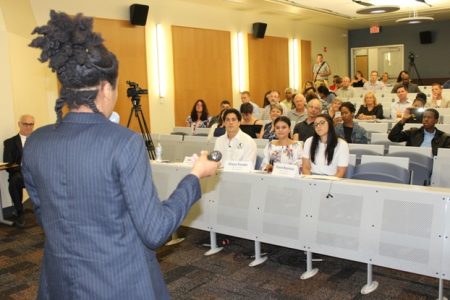 "Encouraging a dynamic spirit of entrepreneurship in the lives of young people today is critically important to ensure a vibrant and successful business environment for Rhode Island," said Ellen Ford, President/CEO, People's Credit Union and Board Chair of the Cooperative Credit Union Association. "With education being one of the fundamental pillars defining a credit union's cooperative business model and serving as the foundation of the Lt. Governor's program, it's only natural that the Credit Unions of Rhode Island join with Lt. Governor Dan McKee in support of his efforts to inspire our state's youth to embrace entrepreneurship in the pursuit of their professional careers."
Lt. Governor McKee modeled this program after the Kentucky Lt. Governor's Entrepreneurship Challenge, an initiative he learned about during his time as Chair of the National Lieutenant Governors Association.