KENDALL-JACKSON, IN PARTNERSHIP WITH UNITED WAY, LAUNCHES THE GROCERY WORKER'S RELIEF FUND
agosto 31, 2020
Family-Owned Winery Establishes First National Fund to Directly Benefit Grocery Workers, Offering Immediate Relief
Santa Rosa, Calif. (August 31, 2020) – Kendall-Jackson, producer of America's favorite Chardonnay, and United Way Worldwide, America's Favorite Charity, today announced the launch of the Grocery Worker's Relief Fund to provide emergency relief for the immediate needs of frontline grocery store workers.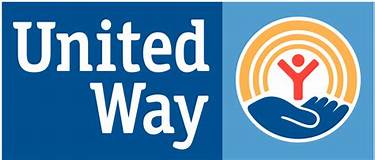 The iconic American winery whose reputation is built on producing wines of quality and integrity, pledges an initial $200,000 in the first year, and commits to $2 million by 2030.  
«Grocery workers are an essential part of Kendall-Jackson's success. They form the backbone of our business and are a direct extension of the Kendall-Jackson family,» said Barbara Banke, Chairman and Proprietor of Jackson Family Wines, the family-owned wine company that founded Kendall-Jackson in 1982. «They have been frontline heroes during the pandemic, risking their health and safety for all Americans. By launching the Grocery Worker's Relief Fund, we can provide immediate relief to the workers who have supported us for nearly 40 years and need it now, more than ever.»
In the United States, the grocery industry employs more than 2.7 million people. According to the recent Washington Post article about the current state of employees in the grocery industry, workers are feeling «overworked and overwhelmed» and are facing unique challenges.. In an effort to show appreciation to grocery workers for their contributions during this crisis, Kendall-Jackson searched for a national relief fund that directly benefited the workers, but one did not exist. As a leading producer in the wine industry, Kendall-Jackson embarked on an opportunity to partner with United Way Worldwide to establish an emergency fund. «This is one small gesture in a time of monumental need, but we hope it inspires others to join the cause,» adds Banke.   
«United Way is honored to partner with Kendall-Jackson to recognize and support our grocery workers everywhere. While many people were at home during quarantine, grocery workers continued to put themselves in harm's way every day to stock the shelves, and make and keep stores safe for their customers,» said Suzanne McCormick, U.S. President of United Way Worldwide. «Grocery workers are the unsung heroes of the pandemic and United Way is thrilled to join Kendall-Jackson to give our brave grocery workers an opportunity for relief as they risk their health and continue to go the extra mile during the COVID-19 crisis.»
The Grocery Worker's Relief Fund will raise funds to alleviate the challenges these essential workers are facing. The fund will offer emergency support, mainly in the form of cash cards, to provide urgently needed relief, and will connect workers with holistic local help through the 211 network, a national social services helpline. The Grocery Worker's Relief Fund is available to any individual currently employed by a grocery store, including retailers with grocery departments, to apply for eligibility for financial assistance. Applications will be reviewed on a rolling basis and funds will be awarded as resources allow. Help and support doesn't end there — grocery workers and their families may explore additional resources and options available through the United Way 211 network as well. Workers can apply for the funds beginning October 1, 2020, by visiting www.unitedway.org/groceryrelief. To donate to the Grocery Worker's Relief Fund, visit www.unitedway.org/groceryrelief.
Please follow and like us: