Gunman sentenced to life in prison for 2018 murder of Central High student
agosto 30, 2019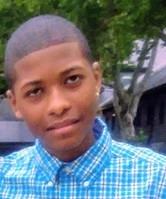 Attorney General Peter F. Neronha announced today that Joel Loarca (age 17), of Providence, pleaded guilty to five criminal counts and was given a life sentence plus an additional 10 years to serve at the ACI for the 2018 murder of 15-year-old William Parsons outside of the Providence Career and Technical Academy (PCTA). Superior Court Justice Luis M. Matos sentenced Loarca after he pleaded guilty to one count each of first-degree murder, carrying a pistol without a license, possession of a firearm on school grounds, assault with a dangerous weapon, and discharge of a firearm during the commission of a crime of violence.
"Today's sentencing resolves the criminal prosecution of this matter, and I am grateful for that measure of justice," said Attorney General Neronha. "Nothing, however, can return the young man who lost his life in this senseless act of gun violence to his family. Such violence, endemic to this country, often takes its greatest toll on the young. In some instances, as here, it is young people themselves who are responsible. Plainly, as a nation and as a community, we have a long way to go in creating the kinds of opportunities for at-risk young people necessary to reduce and ultimately eliminate the kind of violence that extinguishes young lives."
On August 27, 2019, Loarca waived his status as a juvenile and was arraigned in Providence County District Court, where he was ordered to be held without bail.
"It was a tragic and horrific day one year ago in Providence when an innocent 15-year-old Central High School student, William Parsons, was shot and killed outside of a school," said Providence Public Safety Commissioner Steven M. Paré. "Today's plea brings some closure to the family and brings justice to this senseless, irresponsible, and criminal act of violence. William's smile and incredible personality will never leave the hearts and minds of those he touched."
Had the case proceeded to trial, the State was prepared to prove beyond a reasonable doubt that at approximately 2:00 p.m on the afternoon of September 5, 2018, Loarca fatally shot and killed William Parsons with a .357 Magnum Taurus revolver while outside of the Providence Career and Technical Academy. Prior to the shooting, Loarca engaged in a verbal altercation with two juveniles while outside of the PCTA. Following that altercation, a third individual walking by engaged in an aggressive exchange of words with Loarca. In response, Loarca drew his revolver and fired a shot in the direction of the third individual. William Parsons was a bystander in a crowd of students and was struck and killed by the bullet.
Providence Police were able to identify Loarca as the shooter after Loarca was treated by rescue personnel for a gunshot wound approximately one-half mile from the PCTA. Loarca later admitted that he had unintentionally shot himself while fleeing the PCTA. Police were able to use video surveillance to locate the revolver used in the shooting, which Loarca had attempted to hide in a deserted lot, wrapped in his shirt. Loarca also admitted that he was a member of the Hanover Boyz gang.
Detectives Jeff Richards and Michael Otrando of the Providence Police Department conducted the investigation into the case, and Special Assistant Attorney General Peter Roklan prosecuted the case on behalf of the Office of the Attorney General.