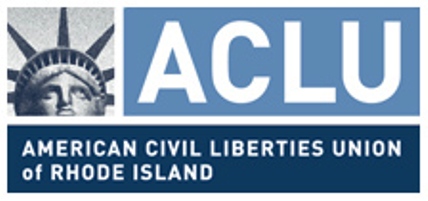 GROUPS PRESS FOR FUNDING FOR MENTAL HEALTH STAFF FOR RI STUDENTS
agosto 3, 2020
In letters sent to the House and Senate leadership of the RI legislature, the ACLU of RI and 13 other mental health, civil rights, and youth advocacy organizations urged the passage of a budget provision to extend reimbursement funding currently available for School Resource Officers (SROs) to critically needed mental and behavioral health support professionals for students. The provision was included in Governor Gina Raimondo's proposed FY 2021 budget and is being considered by the House and Senate Finance Committees.
Though Rhode Island passed a provision in the FY 2019 budget to provide for funding for the hiring of SROs, there is currently no such program in place for essential mental health personnel. Highlighting the serious need for mental and behavioral support staff in schools, especially given «the COVID-19 pandemic and the enormous public upswell of support for the reinvestment of law enforcement resources into more constructive and non-punitive community needs,» the letter highlighted two recent lawsuits filed against school districts in Rhode Island due to mistreatment of students by SROs.
One case involves the unlawful arrest of a 13-year-old Black middle school honors student by an SRO who, according to students, had said earlier in the year that he was «itching» to arrest someone. The second case is on behalf of a special education student who was thrown to the ground and subsequently arrested by an SRO merely for being disrespectful.
The letters state:
«The skills of counselors and mental health professionals are – and always have been – much more suited than police officers to the vulnerabilities and demographics of students within the Rhode Island public school system. Importantly, such staff carry a robust understanding of navigating age-appropriate behaviors without relying on punitive and sometimes violent responses. Although this is critical for all students, it is particularly necessary for Black and Indigenous students, students of color, students with disabilities, and LGBTQ+ students, whose populations are disproportionately affected by disciplinary and law enforcement protocols.
«A concerted effort in increasing the number of mental and behavioral support staff – and reducing or eliminating the presence of SROs – will ensure that issues rooted in social, psychological, or academic problems are not inappropriately redefined into matters of criminal justice that promote the school-to-prison pipeline. Especially recognizing the support that students will need as they transition back into the classroom in the midst of both a global health crisis and a period of multiple nationally highlighted incidents of police brutality, an expansion of the hiring of mental and behavioral support staff has become even more critical for schools and students.»

«Schools should be in the business of educating students – not criminalizing them,» said Hannah Stern, policy associate at the ACLU of RI. «The time is now to invest in services and supports that students actually need,» Stern continued.

The letters were signed by the following organizations:

ACLU of Rhode Island
Community Health Worker Initiative
Mental Health Association of Rhode Island
National Alliance on Mental Illness Rhode Island
Oasis Wellness & Recovery Centers
Office of the Mental Health Advocate
Rhode Island Advocacy for Children
Rhode Island Kids Count
Rhode Island Mental Health Counselors Association
Rhode Island Parent Information Network
Rhode Island Parity Stakeholders
The Arc Rhode Island Family Advocacy Network
The Center for Prisoner Health and Human Rights
The Substance Use and Health Leadership Council of RI