CODAC Behavioral Healthcare Expands into Pawtucket As Cases of Opioid Use Disorder Continue to Climb
marzo 11, 2019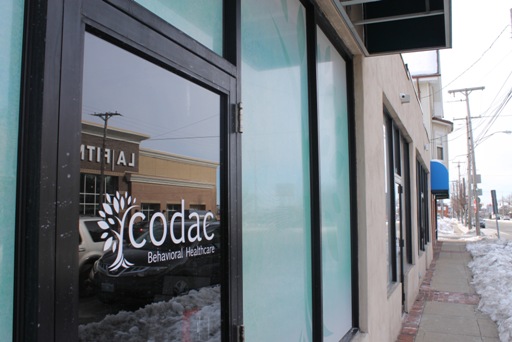 PAWTUCKET, R.I. (March 7, 2019) —Due to the growing number of people seeking treatment services for substance use disorder, CODAC Behavioral Healthcare has expanded its operations by opening a new location at 600 Pawtucket Ave., Pawtucket. More than 220 patients will begin receiving care at the new location on Monday, March 11, but that number is expected to increase, according to senior leaders at CODAC.
The 3,000-square foot building will allow CODAC staff to offer medication assisted treatment, tobacco cessation services, counseling, alternative treatments for pain management, ambulatory care, and other holistic approaches to treat addiction, which are not typically available at other outpatient treatment centers.
"This location not only provides more space, it allows us to offer more services that were not previously available at our North Main Street facility," said Linda Hurley, President/CEO of CODAC Behavioral Healthcare. "More importantly, our newest location could attract a new group of underserved individuals in Pawtucket as more people become dependent on opiates at alarmingly high rates."
Conveniently located on the Providence and Pawtucket border, the Pawtucket Avenue facility will become CODAC's 9th location in Rhode Island. Hurley says it has enough room to serve 500 to 600 patients in total. The new space features seven counseling offices, two medical offices, and additional rooms for administrative purposes.
"We are excited to start welcoming patients and I am confident we have the expertise and resources needed to provide the specialized services they require. Looking ahead, I think some spaces will be repurposed as we meet with more patients and receive their feedback on how we can better serve them," said Dustin Alvanas, who was involved in acquiring the new location and who currently serves as the Vice President of Operations at CODAC.
Patients will no longer be able to receive medication at the North Main Street location, but it will remain open for other general outpatient services such as counseling.
Please follow and like us: