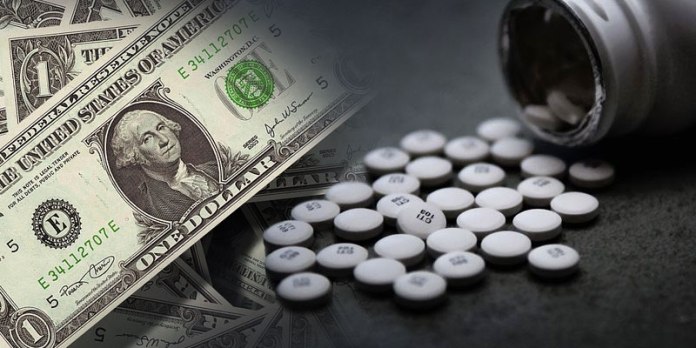 Cicilline, Nadler Introduce Bill to Lower Prescription Drug Costs
noviembre 18, 2019
WASHINGTON – House Antitrust Subcommittee Chair David N. Cicilline (RI-01) and Judiciary Committee Chairman Jerrold Nadler (NY-10) introduced The Affordable Prescriptions for Patients Through Promoting Competition Act of 2019 (H.R. 5133) today to prohibit pharmaceutical companies from engaging in anticompetitive "product hopping." The bill is scheduled to be marked up in the Judiciary Committee on Wednesday.
"Big pharmaceutical companies have done everything they can to increase their profits regardless of who it affects. Their CEOs make millions in bonuses ever year while hardworking folks are forced to ration their medicine just so they can put food on the table for their kids," said Cicilline, who has taken on anticompetitive behavior in the health care and pharmaceutical industry since becoming Chair of the Subcommittee. "This is wrong, and it needs to stop. This bill, along with the suite of legislation to lower health care costs the House has passed already this year, will put an end to anticompetitive behavior that is driving prices up while pushing the middle class further and further down."
"This bill builds on the Committee's strong record of bipartisan legislation to confront one of the leading drivers of high prescription drug costs—efforts by drug companies to keep generic drugs off the market so that they can preserve their monopoly profits," said Chairman Nadler. "The outrageous behavior of product hopping puts profits before patients and thwarts the competition that is essential to lowering prescription drug prices. This bill will encourage drug companies to focus on delivering meaningful innovation for sick patients rather than delivering profits to their bottom line."
Companies use a wide array of tactics when their patent on a drug is near expiration to switch patients to another version of the drug that they have the exclusive right to sell. Known as "product hopping," this anticompetitive practice extends the manufacturer's ability to charge monopoly prices by blocking the patient's ability to switch to a cheaper, generic alternative. Product hopping benefits the manufacturer's bottom line at the expense of patients who are stuck paying higher prices often for many years at a time.
Although antitrust agencies have made an effort to curb product hopping, the Federal Trade Commission still faces a number of hurdles under existing law when trying to hold companies accountable for this anticompetitive conduct. The Affordable Prescriptions for Patients Through Promoting Competition Act of 2019 strengthens the FTC's ability to bring and win cases against pharmaceutical companies that engage in all forms of product hopping.
A similar version of this legislation that was considered in the Senate would save taxpayers an estimated $500 million according to the nonpartisan Congressional Budget Office.