Central Falls Violent Crime Rate Lowest In 25 Years With Large Declines Seen Over Past 3 Years
Community policing, community partnerships, police department improvements, and mayoral leadership all credited with reductions in city's violent crime rate and other crime statistics.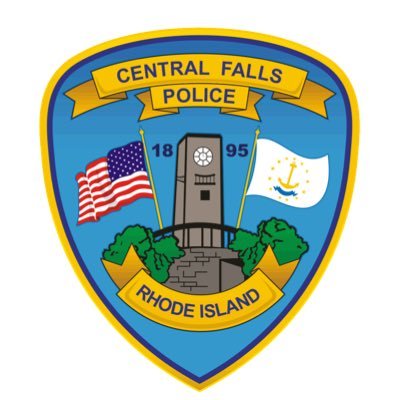 CENTRAL FALLS, R.I. – According to newly released Uniform Crime Report (UCR) data, in 2018 the City of Central Falls experienced its lowest violent crime rate in 25 years. Over the past three years, the City's violent crime rate has decreased by 16% in 2016, 23% in 2017, and 14% in 2018. These declines continue an overall downward trend in violent crime over the past 25 years (see chart below).
"There is nothing more foundational to the comeback of our city than the improvements in public safety that we've seen," said Mayor James Diossa. "Since being elected, I've directed the Central Falls Police Department to expand community policing, partner with our community organizations and schools, and build relationships with our residents. Those policies are now paying off with major declines in violent crime and a positive new relationship between our residents and police department. I want to thank our hard working police officers and Colonel James Mendonca for his leadership in implementing city-wide community policing and further professionalizing the Central Falls Police Department. Working together, we've made Central Falls a safe and welcoming city, and we invite Rhode Islanders to experience our vibrant restaurants, main streets, and events like salsa nights."
"To see the City of Central Falls' violent crime rate at the lowest point it's been in 25 years is a testament to the community policing and other reforms we've been working hard to put in place since I had the honor of becoming Police Chief in 2013," said Colonel James Mendonca, Chief of the Central Falls Police Department. "At the heart of these improvements is the trust we've built with the residents of Central Falls through community policing. There is no substitute to being out in the community, talking to community leaders and residents, and letting them know that we are here for them. I want to thank Mayor Diossa for his leadership, our dedicated, professional police officers for the work they do every day, and most of all the residents of Central Falls for giving us your trust so that we can do our job to make our community safer."
In 2015 the Central Falls Police Department was recognized for professional excellence by the Rhode Island Police Accreditation Commission and in 2017 by the Commission on Accreditation for Law Enforcement Agencies. In 2017 the Department received a Community Policing Award from the Rhode Island Police Chiefs' Association for "efforts to engage in significant problem-solving activities, the creation of productive community partnerships, and implementing community policing programs and initiatives that have built enhanced trust within the community . . ." In addition to these prestigious awards, the agency also underwent a top-to-bottom organizational assessment by the Police Foundation which concluded that the Central Falls Police Department was an "impressive organization" and that "the community echoes within the department."
"Our schools and our community are safer thanks to the positive relationships developed by the Central Falls Police Department's school resource officers," said Victor Capellan, Superintendent of the Central Falls School District. "The school resource officers in our high school and middle school have been proactive in building trusting relationships with our students, teachers, and staff, and they've been invaluable in preventing many situations from escalating. We appreciate and thank them for their role in keeping our schools safe and for the lasting relationships they've developed with our entire school community."
"As a business owner, it's important that my customers and potential customers feel safe visiting our city," said Louie Augusta, owner of Stanley's Famous Hamburgers. "Thanks to the work of the Central Falls Police Department, whose officers are a regular, friendly, and helpful presence on Dexter Street, my business is thriving and customers feel welcome. It's great to see this community policing model in action and to be able to build real personal relationships with police officers who are looking out for the safety of my business, my customers, and the residents of Central Falls."