BLACKSTONE VALLEY COMMUNITY HEALTH CARE DEDICATES NEIGHBORHOOD HEALTH CENTER TO CENTRAL FALLS COMMUNITY
junio 18, 2019
47,000 S/F Neighborhood Health Station Centralizes Affordable Medical Services in One Location
CENTRAL FALLS, RHODE ISLAND, June 17, 2019: The people of Central Falls had a reason to celebrate as dignitaries, elected officials, donors, medical staff and clients gathered to officially dedicate the Blackstone Valley Community Health Care's Neighborhood Health Station to the community of Central Falls. With the Robertico Arias Y Alebreke salsa band in the background, the group celebrated the completion of a 22-month construction process and the transformation of a parking lot into a 47,000 s/f medical home to diagnosticians, a pharmacy, dentists and medical professionals, ready to serve the medical, psycho-social, dental, and rehabilitation needs of the community.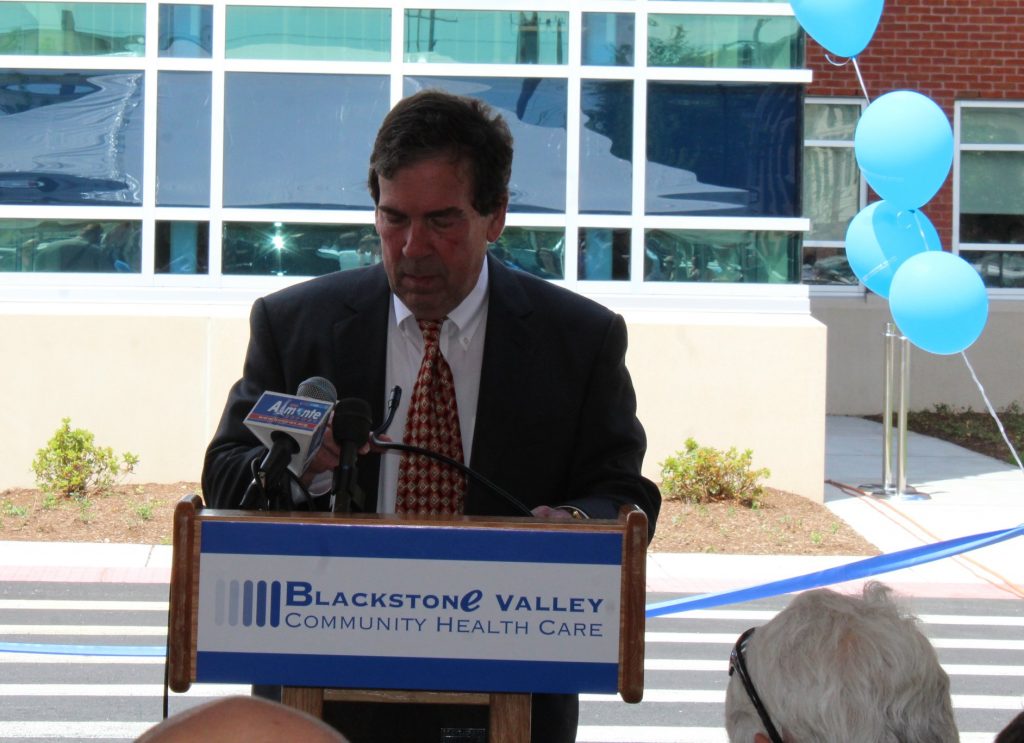 "This building is a testament to the strength of this vibrant neighborhood," said Executive Director Raymond Lavoie. "Six years ago, the Department of Health convened a community meeting and more than 100 residents assembled and voiced the need for better access to primary care. We at Blackstone Valley Community Health Care were there and we listened. The community had a vision, and we knew it was going to be a challenge to bring to fruition, but our board and our supporters worked together to make this happen. Gone is the outdated, dilapidated building that stood where you are today. Here to stay is a beautiful new building, equipped to meet the needs of our community in 2019 and brimming with experienced professionals who are eager to grow with (and respond to) the community.
"Access to medical care will not be an impediment for Blackstone Valley Health Care (BVCHC) clients. We want everyone in this community to be able to live their lives to their healthy best. We have partnered with the people of Central Falls and it's our goal to create a new generation of healthy residents of this city," he added.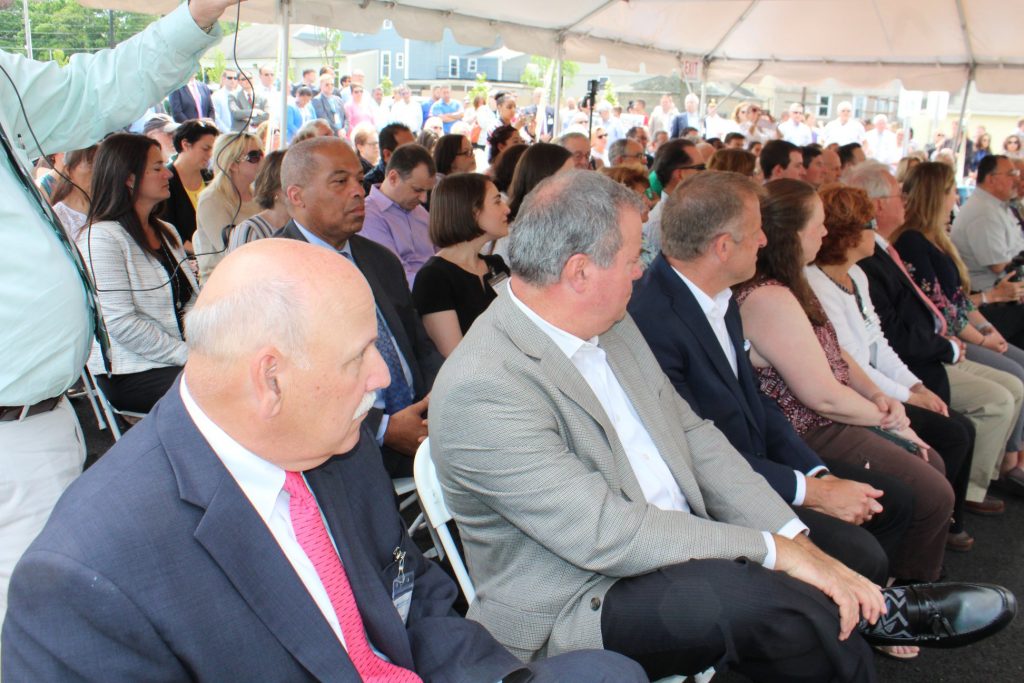 The Neighborhood Health Station offers diagnostic, behavioral health, medical and dental services under one roof with coordinated care from BVCHC staff. Partner tenants offer on-site lab services, rehabilitation services, radiology and pharmacy. Same-day sick appointments with convenient hours (8 a.m. to 5 p.m.) on weekdays and additional hours will soon be available on weekends and in the evening to serve the community's needs.
The first backhoe hit the ground in August 2017 and construction of the Neighborhood Health Station took 22 months to complete. It is now 67 percent occupied. BVCHC transferred its staff and medical professionals from its Chestnut Street location and from Notre Dame's walk-in clinic in February, and has since hired 13 more professionals. Five of those new associates are support staff and the remainder are direct care providers, including family practitioners, OB/GYN providers, dentists, hygienists, nurses and LICSWs. Since the building's soft opening, its on-site partners (CVS, Lifespan and Advanced Radiology) have also hired six staff, including a pharmacist, a pharmacy technician, laboratory technicians, rehabilitation therapists, and radiology technicians. At present, 6,500 people call this new building their medical home.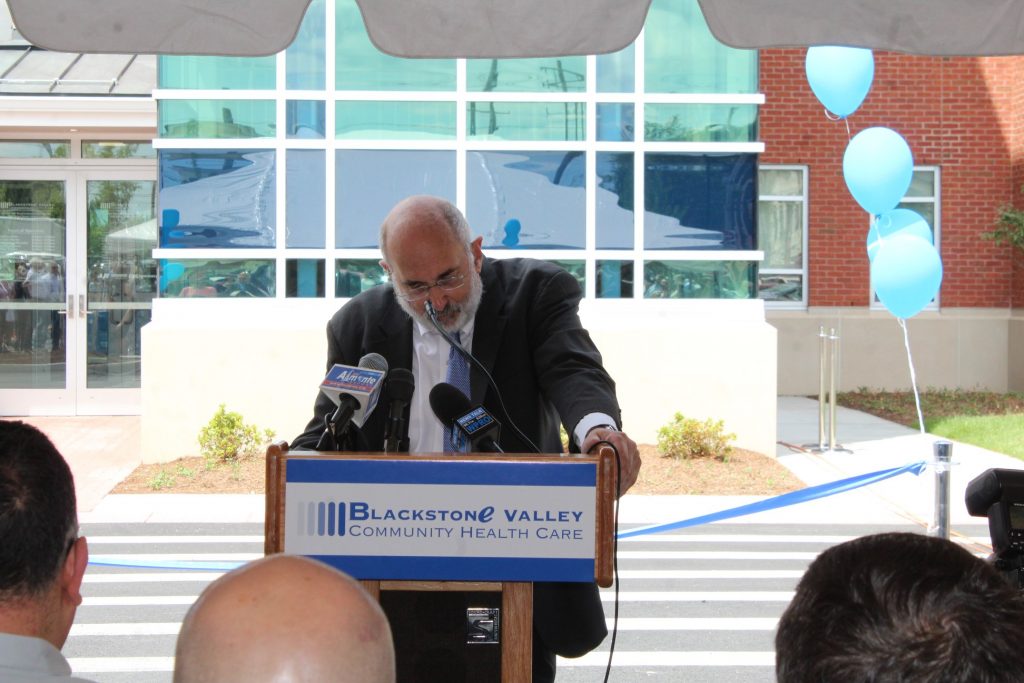 BVCHC projects that by December 2021, the Neighborhood Health Station will serve 16,000 clients annually and 62 additional employees will be hired to serve those patients' needs. Partner tenants anticipate hiring nine more staff over the next 30 months.
"This new facility means better health care and easier access to medical and dental services for residents in Central Falls. It offers the capacity to provide first-class medical care to more patients in need and will help us build a stronger, healthier community for all. I am pleased to have helped secure federal funds to make this project a reality, and I will continue supporting the important work of community health centers across Rhode Island in delivering affordable and accessible health care," said U.S. Senator Jack Reed, a member of the Appropriations Committee and a leading champion of community health centers in the U.S. Senate.
The Neighborhood Health Station project cost $16 million. The RI Congressional delegation helped secure a $1 million HRSA Health Infrastructure Investment Program (HIIP) grant on behalf of BVCHC. "High-quality preventive care is the best investment we can make in improving patient health and lowering costs," said Senator Whitehouse. "I'm pleased to join Blackstone Valley Community Health Care as we open the doors of a new health station that will bring the full spectrum of primary care services to the Central Falls community."
Other community partners stepped forward to raise $ 1.3 million for capital expenditures. Early in the process, The Champlin Foundation made a grant of $250,000 grant for the HVAC system, Delta Dental provided $300,000 towards the cost of the dental clinic, and the Rhode Island Foundation awarded $300,000 to hire community health care workers, an emergency medical technician and for IT improvements to make patient histories available on-line to doctors and nurses.
Navigant Credit Union and Teknor Apex stepped forward with gifts of $ 100,000 each. Navigant Credit Union President & CEO Gary Furtado and Teknor Apex CEO and Chairman Jonathan Fain also took a leadership role in rallying the business community to contribute, recognizing the need to have a healthy workforce. "Together, we invited business leaders to join us and they responded enthusiastically, "reported Furtado. "Sixteen businesses contributed just shy of a million dollars towards the building campaign." Fain added, "The business community stands behind the Neighborhood Health Station. We are invested in the health and success of Central Falls."
The remaining $13.15 million has been financed through a combination of New Market Tax Credit financing (Loans and Investments) from the Healthy Futures Fund and Blackstone reserves.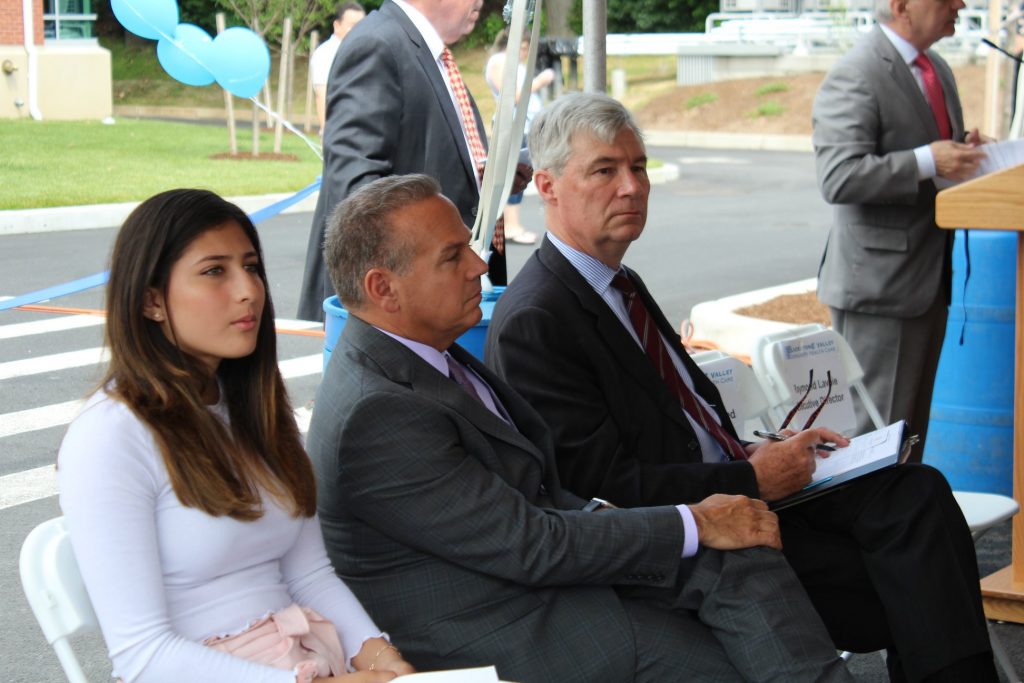 "Almost three years ago, I was proud to stand here with a shovel in hand for a groundbreaking," said Congressman David Cicilline. "The community couldn't wait for this project to get started. With my colleagues in Congress, we helped secure seed money and since that time 156 tradesman were employed on this project, 75 more professionals will be added to the employment at BVCHC over the next few years, and I can only imagine the increase in sales for the businesses along Broad Street when this building reaches capacity. The Neighborhood Health Station behind me is a symbol of good news for this community on so very many levels, and I am glad to have played a role in it."
Notre Dame Ambulatory Center and the surrounding 2.7-acre parcel of land surrounding it was purchased by Blackstone Valley Community Health Care in September 2015 from Memorial Hospital. Built in the 1920s, the Notre Dame building was an aging facility that had many structural issues. After a cost-benefit analysis, it was decided to build a new, adjacent structure, instead of repairing the old one. Demolition of Notre Dame took place after BVCHC took occupancy of the Neighborhood Health Station to ensure continuity of care for existing patients.
Edward Rowse Architects, Inc. of East Providence served as architects on the project and the General Contractor was Ahlborg Construction of Warwick, RI.
"I am one of a family of four and I'm like a lot of people in this area," said Neighborhood Health Station Patient Samantha Ortiz. "My family was undocumented for a while. My mother couldn't get insurance, a license and nevertheless, a car. Getting medical help was difficult. Just getting to a doctor was an ordeal, and paying for it was not any easier," she added. "Now scheduling an appointment, getting to your doctor and paying for your care are all possible for people of this community. Thank you Blackstone Valley Community Health Care."
"Samantha Ortiz is just one of the many people who will benefit from this project. And it won't be just the patients, but also the medical professionals who come to work here, the med techs, the pharmacists, the local restaurants that serve the employees and patients, the stores in this neighborhood," said Mayor James Diossa. "And the positive economic benefits will reverberate far beyond the City of Central Falls. Lower healthcare costs with fewer ER visits will benefit all of Rhode Island."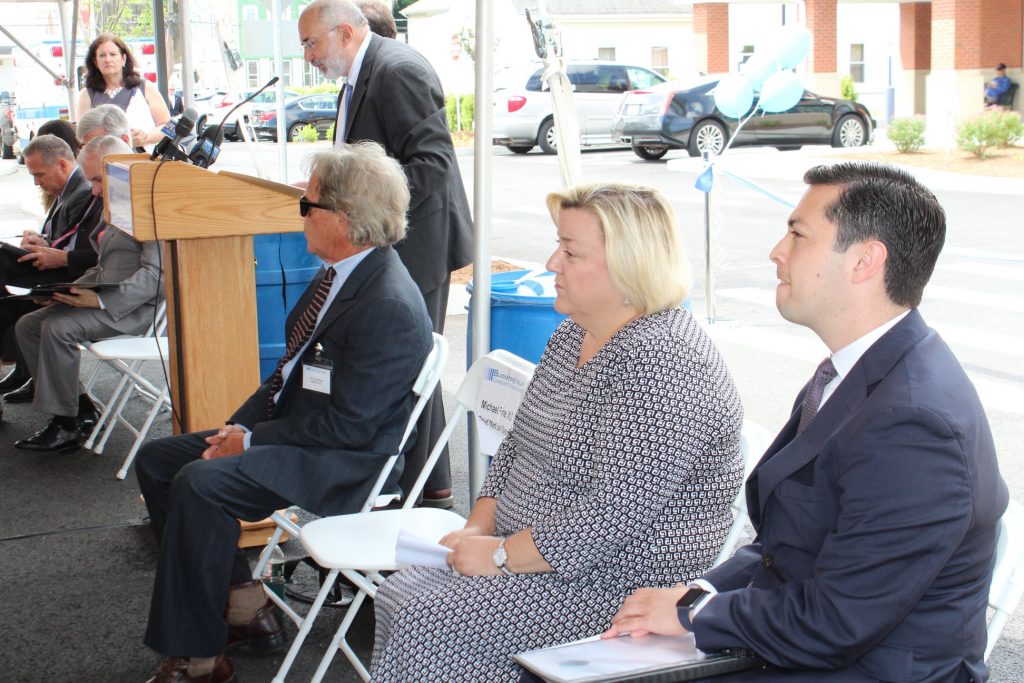 "Access to affordable, culturally sensitive healthcare should be a right of all Rhode Islanders," said Blackstone Valley Community Health Care Senior Clinical and Population Health Officer Michael Fine, M.D. "Fifty percent or more of Central Falls residents rely on public transportation to go to work, to school or to the doctor. With the opening of the Neighborhood Health Center on the bus line, centrally located in the city and all under one roof, Blackstone Valley Community Health Care is providing that access. Because of so many people's passion for this project, this building exists. Together, as a community, we are now empowered to create a bright, healthy future for generations to come."
About Blackstone Valley Community Health Care
Blackstone is recognized as a Level 3 Patient Centered Medical Home by the NCQA and is a Certified Accountable Entity by the RI EOHHS. The mission of Blackstone Valley Community Healthcare is to provide affordable, accessible and culturally-sensitive healthcare to all through its Central Falls Neighborhood Health Station and Central Falls High School clinic and four locations in Pawtucket.