Pet Food Experts Volunteers to Feed Four Newly Acquired Pawtucket K9 Officers
marzo 14, 2019
PAWTUCKET, RI – The four new furry members of the Pawtucket Police Department made a visit Monday afternoon to the Pet Food Experts (PFX) headquarters located right down the street from the Pawtucket Police Station to say thank you to the PFX team. Pet Food Experts has offered to feed the four K9 officers and they have happily accepted.
The employees at the Pet Food Experts home office were very excited to meet the K9 unit of the Pawtucket Police Department. After taking some photos Argo, a Czech Shepherd and Magno, a Belgian Malinois, Pawtucket's narcotics dogs returned to the station while Neko the search and rescue bloodhound in training and the compassion/therapy dog Watson, a Goldendoodle, took a tour of the office.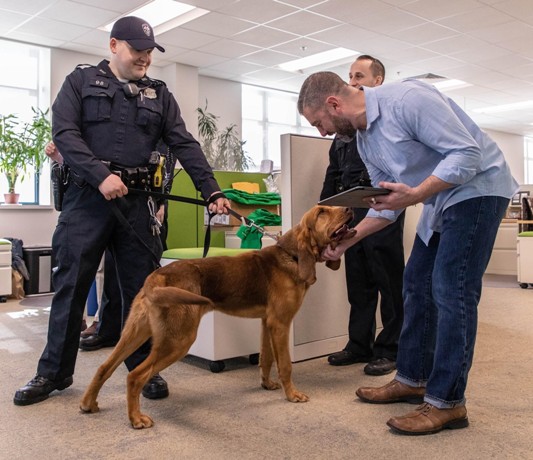 "Part of the mission of Pet Food Experts is to give back and support the communities in which our various operations reside. When we learned the City of Pawtucket had added a K9 unit to their team we immediately wanted to see what we could do to help," said Pet Food Experts Chief of Staff Keri Lemieux. "As the local 'experts' in pet food, we were happy to offer a feeding program for the dogs at no cost to the department. We are very pleased the department took us up on our offer. "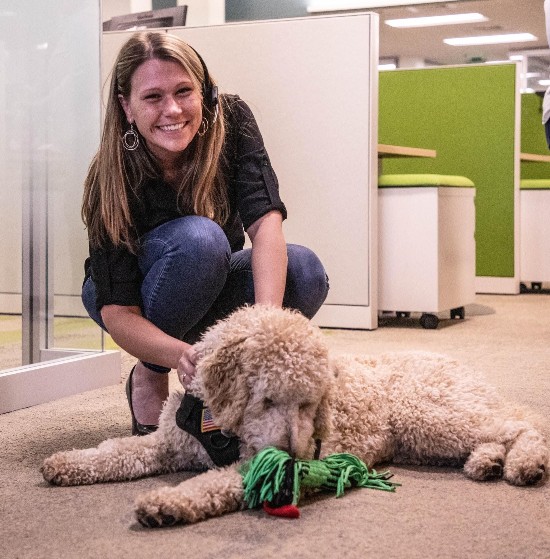 The Pawtucket K9 officers are being fed Orijen dog food made by Champion Petfoods. Orijen is an award-winning biologically appropriate food that will keep the working dogs in prime condition.
Pet Food Experts is a fourth generation family owned and operated pet food and supply distribution company headquartered on Main Street in Pawtucket, Rhode Island. Pet Food Experts delivers to over 4,000 retailers in 32 states out of five distribution centers located in Rhode Island, Pennsylvania, Illinois, Washington, and Colorado.
Please follow and like us: