$2 million in scholarships are available
abril 5, 2019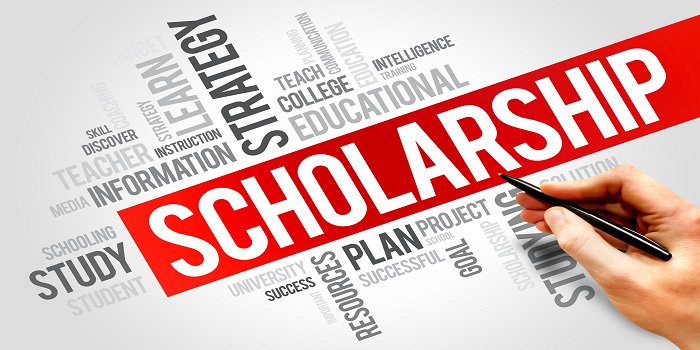 At the time of year when colleges are sending out financial aid packages, the Rhode Island Foundation is offering students and their families more than $2 million in scholarships.
Dozens of individual, family, corporate and organizational donors have established scholarship funds at the Foundation to help students defray educational expenses such as tuition, fees and books.
"This support can turn dreams into reality for our donors and the recipients," said Neil D. Steinberg, the Foundation's president and CEO. "The impact of their generosity will ripple through our state for decades as these students make their marks in their fields and on their communities."
Hundreds of scholarships are available. In addition to general assistance, the Foundation offers a number of awards targeting students studying everything from social work or engineering to nursing or filmmaking.
"The support I've received has afforded me the opportunity to pursue my Master's degree and embark on my career as a Certified Registered Nurse Anesthetist," said Johnston resident Brittany Williams, a graduate nursing major at Rhode Island College, who received a scholarship from the Foundation's Edward J. and Virginia M. Routhier Fund.
Other scholarship funds provide assistance based on gender or family history among other factors. The Patty & Melvin Alperin First Generation Scholarship helps students who are the first in their families to go to college and the Black Philanthropy Bannister Fund helps students of color.
"I am grateful and honored to have received a Major Jeremiah P. Murphy Scholarship. My future educational and career goal is to attend a postgraduate physician assistant program and join the healthcare professional community," said Cranston resident Talia Zuena, a first-year health sciences major at Quinnipiac University.
Some funds target specific geographic areas, high schools, industries, community organizations and employers.
"Winning a scholarship is inspiring. After I graduate, I hope to make a difference through my professional outlet, creating scholarships for prospective students who are just like I am now, looking for a chance to create a future for themselves," said Johnston resident Yuvia Morales, a first-year marketing major at Johnson & Wales University, who received a Johnston Lions Club scholarship.
A complete list of scholarships, application deadlines and eligibility requirements is posted here.
The Rhode Island Foundation is the largest and most comprehensive funder of nonprofit organizations in Rhode Island. Working with generous and visionary donors, the Foundation raised $114 million and awarded $52 million in grants to organizations addressing the state's most pressing issues and needs of diverse communities in 2018. Through leadership, fundraising and grantmaking activities, often in partnership with individuals and organizations, the Foundation is helping Rhode Island reach its true potential.