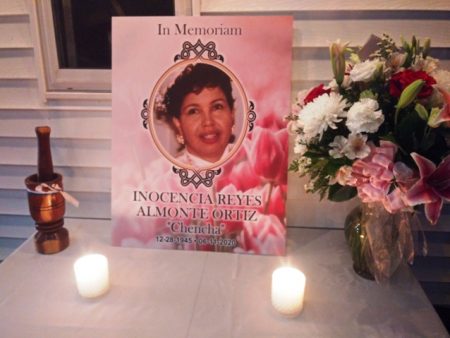 Inocencia Reyes, also known as "Chencha," passed away peacefully surrounded by her loving family on Thursday, June 11, 2020, at home in Cranston.  She was 74 years ; Born in the Dominican Republic, Reyes was the daughter of the late Gregorio Antonio Almonte Ynoa and Maria Idalia Ortiz Almonte. Chencha is best remembered by her family for her generous heart, humor, and spirit. She connected well with the youth in her family so Chencha was the favorite Tia (aunt). She enjoyed family gatherings, playing dominos, cooking special Dominican dishes for her son, dancing to merengue, hearing music, especially listening to…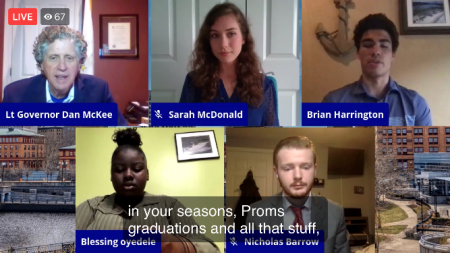 PROVIDENCE, RI—Lt. Governor Dan McKee recognized 53 Rhode Island high school seniors with the Lt. Governor's Leadership Award during a virtual ceremony on Thursday night. The recipients were nominated by their schools for leading positive change in the community and inspiring others to excel and achieve. Throughout the ceremony, students, teachers and families interacted with Lt. Governor McKee live in the comment section on the Lt. Governor's Facebook page. "Rhode Island's young leaders continue to be a bright spot in our state's future, even during these difficult times," said Lt. Governor McKee. "Congratulations to the recipients of this year's Lt. Governor's…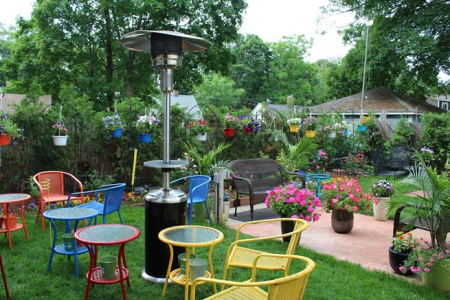 Programa especial y mensaje en un día de Madres muy raro en el mundo. Hoy debemos felicitarlas, honrarlas en medio de una pandemia que nos mantiene alejados a muchos, el especial musical de Latino Public Radio para hacerlas sentir queridas. Gracias de parte de Reynaldo Almonte y la familia de lprnoticias.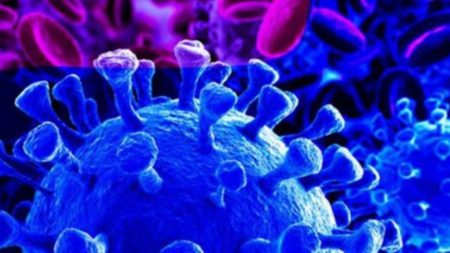 – Arts & crafts stores– Florists– Furniture stores (by appointment only)– Car and other motor vehicle dealerships (except for auto repair and by appointment only)– Music stores– Billiard stores– Sporting goods stores– Home furnishings stores– Lawn/garden supply stores (note that agricultural/seafood supply would be allowed to beopen)– Book stores– Departments stores– Gift stores– Beauty supply stores– Second-hand/consignment stores– Shoe stores– Clothing stores– Jewelry stores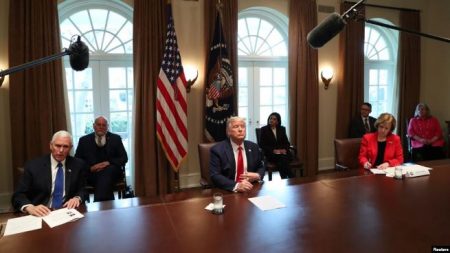 WASHINGTON — El Senado de Estados Unidos aprobó el miércoles una legislación que proporciona miles de millones de dólares para limitar el daño de la pandemia del nuevo coronavirus COVID-19 a través de pruebas gratuitas, licencia por enfermedad remunerada y un mayor gasto en redes de seguridad. El proyecto de ley ahora va al presidente Donald Trump para que se firme. El Congreso y la Casa Blanca están discutiendo medidas de estímulo adicionales que podrían costar más de 1 billón de dólares. Los legisladores en el Senado, liderado por los republicanos, dejaron de lado sus divisiones ideológicas, aprobando la legislación…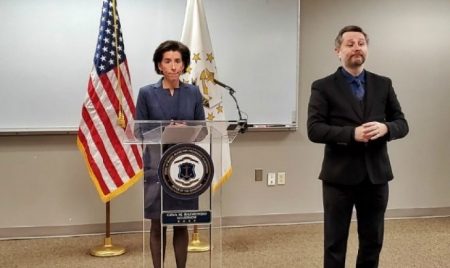 "This is a tough decision, and this will be tough to execute," Raimondo said. They are expected to offer remote learning plans during the next two weeks while students continue to remain at the home. "I'm not going to sugar coat it" This is different. It's never been done before. After two weeks, Raimondo said she and her team will evaluate the situation and make a decision about what the state will do for the remainder if the school year.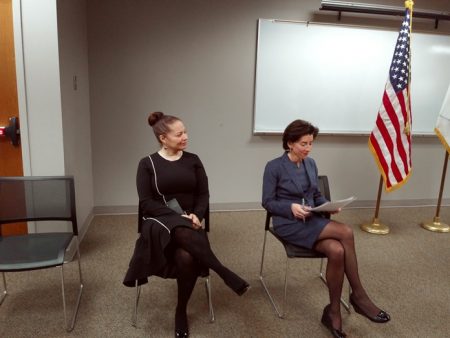 La comisionada de educación Angélica Infante-Green, anunció junto a la gobernadora Raimondo el miércoles que las escuelas públicas estarán cerradas hasta el 3 de abril, con aprendizaje a distancia para K-12 mientras el estado aborda el brote de coronavirus.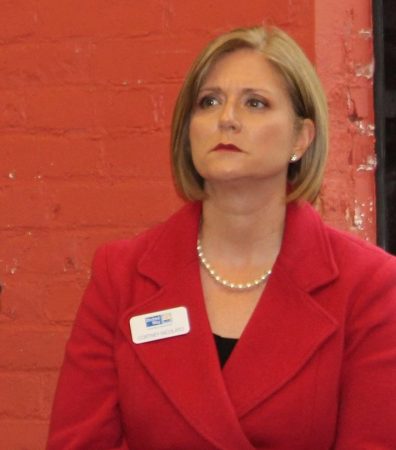 GoLocalProv News Team United Way of Rhode Island (UWRI) is teaming with the Rhode Island Foundation to establish the Rhode Island COVID-19 Response Fund to support local nonprofits. The fund has already raised $ million. "We are in the midst of an epidemic that has put tremendous strain on the nonprofits whose work puts them on the frontline to meet the most critical of needs of our neighbors. This is a time for us all to unite, because we know that when Rhode Islanders join together to help each other, we can overcome anything," said Cortney Nicolato, President and CEO, UWRI. Community members…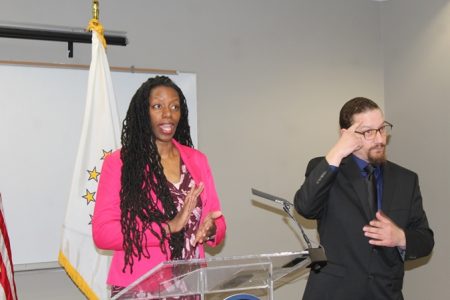 Si recibiste la invitación por correo que te indica como completar el censo, este es el momento de llenarlo. Hágalo en línea! Es la primera vez que tenemos la capacidad de utilizar el Internet para responder. Las próximas semanas son cruciales para frenar el Covid-19. La gobernadora Raimondo declaro estado de emergencia En esta época de coronavirus, el distanciamiento social son una serie de prácticas implementadas por los funcionarios de salud pública para evitar la propagación. ¿Cómo ayuda el censo cuando uno se cuenta? Le dice al gobierno cuánto dinero debe obtener cada estado para la atención médica. Y los…