Las Aguilas Cibaeñas enviaron a los Leones del Escogido al primero base Edwin Espinal y la selección de la ronda 7 del Draft 2020 a cambio de los lanzadores relevistas Rafael de Paula y Yordy Cabrera
Aquino a sido claro en su postura de que no jugara con los Tigres hasta que se le fresca lo justo. Por su parte los Tigres dicen que es una suma exorbitante y que le dan hasta esta semana para que el pelotero tome su decisión.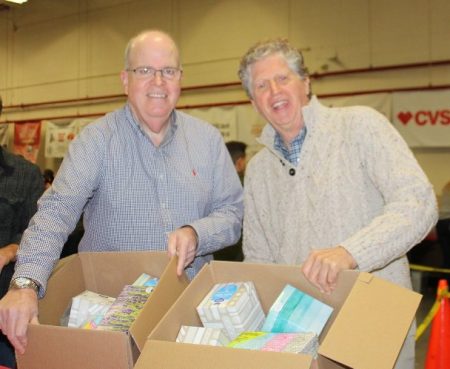 WARWICK, RI – Lt. Governor Daniel McKee today joined former Lt. Governor Charles Fogarty, Rhode Island Adjutant General Major Christopher Callahan, Rhode Island Blue Star Moms President Jennifer Ahrens and over 200 volunteers at the National Guard Armory in Warwick to assemble military care packages during the 17th Annual Operation Holiday Cheer. "Operation Holiday Cheer gives Rhode Islanders an opportunity to show their gratitude to our men and women in uniform. We know the holiday season is one of the most difficult times for our service members to be away from their loved ones. Each year, we do our part to…
LPR Deportes Tras la victoria ante las Estrellas Orientales Ronny Rodríguez afirma que debe de mejorar su consistencia como pelotero y sobre los ajustes que ha realizado para mejorar su bateo.
LPR Deportes Manifestantes han tratado de ingresar a la fuerza al Estadio Tetelo Vargas en protesta por despido a Fernando Tatis. Dicen que prefieren morir con Tatis que vivir con Acta.
LPR Deportes Teal Bunbury del New England Revolution Major League Soccer League estuvo en Providence en el parque Mansion Park en la calle Waverly junto a la recién organizada liga de fútbol Providence Rescue Mission para darles instrucciones a los niños del barrio. Ellos jugaron fútbol y aprendieron de los consejos con Teal!
LPR Deportes Desde el Home Plate del Estadio barren Águilas/ Tigres hunden Estrellas/ Gigantes gananciosos ante Toros