UNIVISION AND THE LATIN RECORDING ACADEMY® ANNOUNCE OFFICIAL SPONSORS FOR THE 21ST ANNUAL LATIN GRAMMY AWARDS®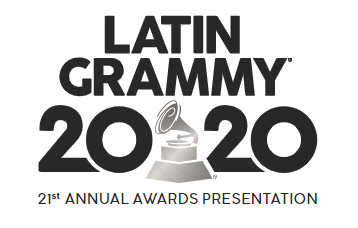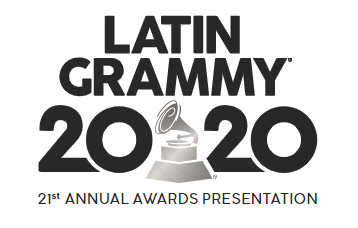 Bulova, Fetzer Vineyards, Google Pixel 5, Mastercard, McDonald's, and Walmart Team Up to Celebrate The Biggest Night in Latin Music®
 
Univision and The Latin Recording Academy Partner with U.S. Army for Digital-Only Content Series Best New Artists: Diaries, Plus Ford Returns to Showcase the Ford Motor Company Fund®
and the Latin GRAMMY Cultural Foundation®
MIAMI (NOVEMBER 18, 2020) – Univision Communications Inc., the leading Hispanic media company in the U.S., and The Latin Recording Academy® today announced its lineup of sponsors uniting for the year's Biggest Night in Latin Music – the 21st Annual Latin GRAMMY Awards®. Long-standing sponsors Bulova, Ford, Google Pixel 5, McDonald's, and Walmart are joined by first-time partner Fetzer Vineyards (Frontera Wines) and digital sponsor, U.S. Army, to embrace the theme "Music Makes Us Human" with innovative, first-of-their-kind experiences across Univision and The Latin Recording Academy ecosystems.  
 
The Latin GRAMMY Awards will air on Univision on Thursday, Nov. 19, 2020, at 8 p.m. ET/PT (7 p.m. CT).
 
"We are pleased to offer marketers the biggest annual music awards show," said Steve Mandala, president of advertising sales and marketing at Univision Communications Inc. "It's never been more impactful for marketers to engage our audience culturally through music and the unique connection Univision has with the Hispanic community.  We applaud our sponsors' commitment to the Hispanic community and look forward to coming together and celebrating the best and brightest artists."
 
 Added Davina Aryeh, Chief Business Development Officer of The Latin Recording Academy, "We are extremely thankful to have the support of so many longtime as well as new sponsors, who will innovate with us this year for a new type of Latin GRAMMY Awards experience. These brands understand the value of engaging with fans through music across different platforms. We celebrate and honor Latin culture at a time during which fans are finding comfort and human connection through music like never before."This year, audiences will be treated to enhanced multi-platform innovations including custom content, exclusive digital and social-first experiences, as well as exclusive partnerships with Latin GRAMMY nominated artists, powered by Univision Brand Labs and its suite of marketing solutions.
 
In honor of returning global sponsor Bulova's emblematic History of Firsts campaign, the brand is partnering with The Latin Recording Academy to gift all first-time Latin GRAMMY winners a special edition watch to mark the milestone. The brand will also be presenting a digital series showcasing this year's Best New Artist nominees. The series will feature an interview and artist performance, along with a special look at a Latin GRAMMY edition Bulova timepiece.
 
Ford will share their commitment to the Hispanic community ahead of the award show through a custom vignette showcasing the Ford Motor Company Fund® and the Latin GRAMMY Cultural Foundation's mission to help build a better future for our youth through Latin GRAMMY In The Schools®. During the telecast, Univision's premium ad innovations will be on full display as Ford will be highlighted in split screen and countdown placements, as well as in sponsored billboards throughout the three-hour event.  
 
First time partner, Frontera Wines, is the official wine sponsor of the Latin GRAMMY Awards. Their partnership includes a digital sponsorship of a Virtual Latin GRAMMY Acoustic Session with Latin GRAMMY nominee Raquel Sofia. The brand will also be promoting their partnership with the Latin GRAMMYs via a series of special promotions available at various points of sale across the U.S.
 
Mastercard, a returning global sponsor, continues to grow its partnership with The Latin Recording Academy. Mastercard is focusing on providing virtual, Priceless experiences during Latin GRAMMY season. On Oct. 29, they were Presenting sponsor of the first Virtual Latin GRAMMY Acoustic Session with Camilo, who has six nominations this year, and helped to kick off the Road to the Latin GRAMMYs™. In addition, Mastercard will be teaming up with the Latin Recording Academy as a sponsor of the first Virtual Leading Ladies of Entertainment event. Exclusive content will be hosted on priceless.com, recapping the Leading Ladies celebration and the importance of women's success and impact in the entertainment industry.
 
McDonald's is returning for the 13th consecutive year to celebrate the infallible optimism of the Latino community. Ahead of the broadcast, McDonald's will leverage an innovative, cross-platform strategy and QR-code technology, inviting fans to download the McDonald's App where they will be the first to access exclusive custom content that fuels Latino pride through music.
 
Returning to the Latin GRAMMY Awards for the 11th straight year, Walmart is empowering viewers to end the year with what really matters by relishing in the memories, moments, people and things that have brought them closer together – with music at the crux. Alongside Latin GRAMMY nominated artist Camilo and his loved ones, Walmart and Univision will drive unity and appreciation for the moments that matter through a robust multi-platform campaign, including a virtual fan pit in the pre-show and a custom vignette running in the main show spurring viewers to end the year together and with gratitude.
 
For the first time, the U.S. Army will join the celebration as an exclusive sponsor of Univision and the Latin Recording Academy's all-new, digital-only series showcasing some this year's nominees in Best New Artists: Diaries available on Univision's Instagram and Facebook.
 
Last year, Univision's exclusive telecast of the 20th annual Latin GRAMMY Awards® was the show's highest-rated performance among Total Viewers 2+ and Adults 18-49 since 2015, and best with Adults 18-34 since 2016. The 20th edition of the Latin GRAMMYs reached 8 million Total Viewers 2+, and averaged 3.4 million Total Viewers 2+, 1.6 million Adults 18-49 and 717,000 Adults 18-34 during the three-hour event.
 
Due to the challenges imposed by the COVID-19 pandemic, the 21st Annual Latin GRAMMY Awards will not have a live audience or a red carpet. The Latin Recording Academy, Univision and its production teams will adhere to strictest safety guidelines and protocols.
 
For more information and latest news on the 21st annual Latin GRAMMY Awards, visit the official Latin Recording Academy site at LatinGRAMMY.com and follow @LatinGRAMMYs on Facebook, Twitter or Instagram.