Inocencia Reyes, Mother of Latino Public Radio's Almonte, Passes at 74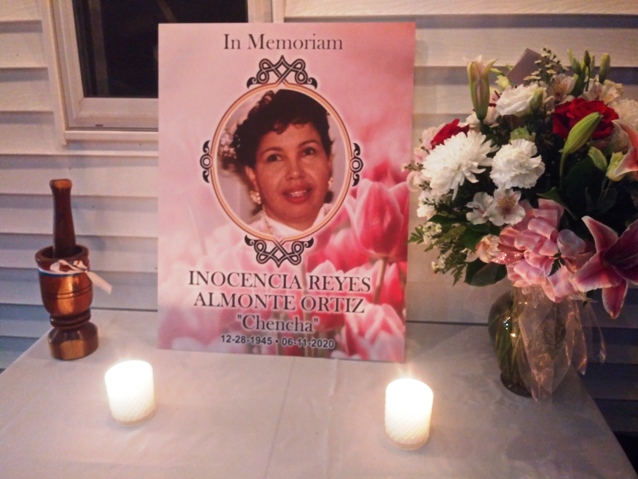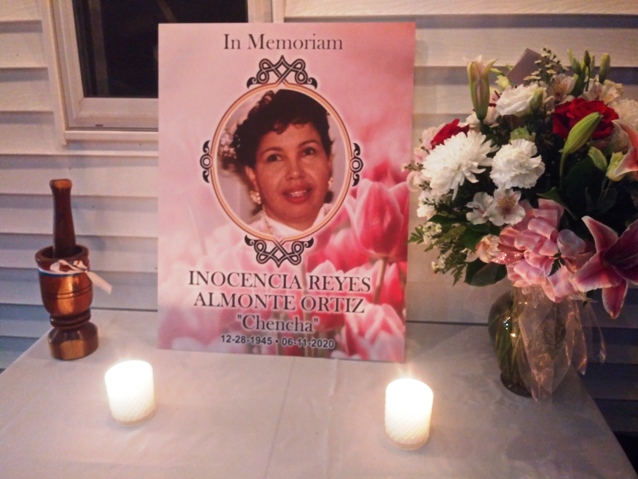 Inocencia Reyes, also known as "Chencha," passed away peacefully surrounded by her loving family on Thursday, June 11, 2020, at home in Cranston. 
She was 74 years old.
Born in the Dominican Republic, Reyes was the daughter of the late Gregorio Antonio Almonte Ynoa and Maria Idalia Ortiz Almonte.
Chencha is best remembered by her family for her generous heart, humor, and spirit. She connected well with the youth in her family so Chencha was the favorite Tia (aunt).
She enjoyed family gatherings, playing dominos, cooking special Dominican dishes for her son, dancing to merengue, hearing music, especially listening to Latino Public Radio.
She was a devoted mother to Reynaldo Almonte, supporting and inspiring all of her son's endeavors in media and entertainment in the Spanish language.
Survivors include her only son Reynaldo and his wife Lorraine Ruiz Almonte, her siblings Irma Diaz, Elba Almonte, Maria Rafaela Duran, Honorina Aybar, Julio Adan Ortiz and many nieces and nephews.
She was the sister of the late Gregoria Mercedes Mercado, Andres Almonte and Amable Almonte
Her private funeral will be held in the Nardolillo Funeral Home in Cranston
In lieu of flowers, memorial contributions to Latino Public Radio would be sincerely appreciated.