YMCA of Pawtucket Aims to Awaken Summer Imagination at Annual Healthy Kids Day®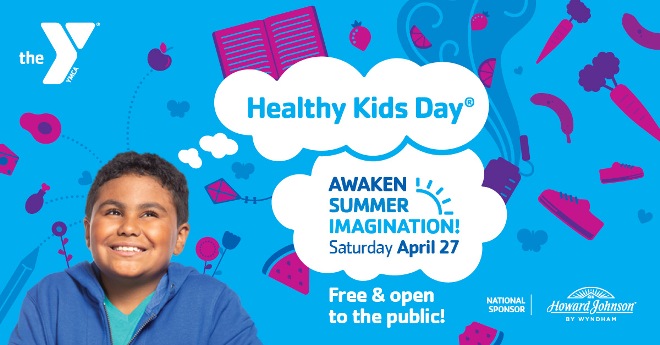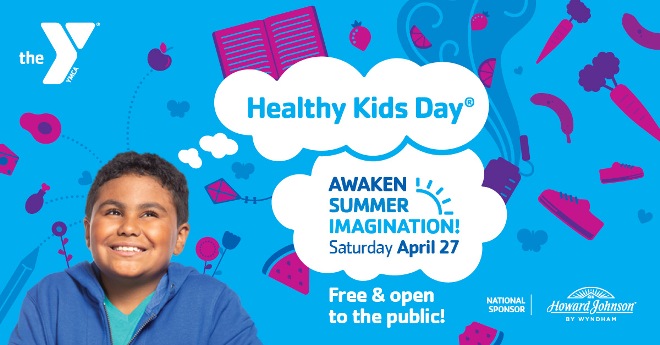 Event encourages kids to stay active all summer long
PAWTUCKET, R.I. (April 17, 2019) —On Saturday, April 27, several YMCA of Pawtucket branches, including Pawtucket Family YMCA, MacColl YMCA in Lincoln and Woonsocket YMCA, will be hosting a free community event as part of the Y's Healthy Kids Day®, a national initiative to help kids and families remain active throughout the summer.
The event will feature fun activities at each of the participating Y locations, and each branch will reinforce the importance of maintaining healthy routines and improving educational achievement. Healthy Kids Day is free and open to the public, and will run from 10 a.m. to 2 p.m.
Healthy Kids Day is celebrated at over 1,500 Ys across the country, and more than a million participants have taken part in the annual event. Created with an emphasis to keep kids active and foster lifelong healthy habits, the event aims to address research findings that suggest children fall behind in several areas if they are not engaged in learning activities throughout the summer. The national initiative serves as a reminder for families and kids to keep moving and learning.
"When a child is healthy, happy, and supported they can make great things happen," said Charles Clifford, Chief Executive Officer of the YMCA of Pawtucket. "We believe in the potential of all children, and we strive to help kids find that potential within themselves. A child's development is never on vacation and Healthy Kids Day is a great opportunity to educate families and motivate kids to stay active in spirit, mind and body throughout the summer."
The Pawtucket Family YMCA, located at 20 Summer Street in Pawtucket, will feature fun learning activities such as rock climbing and face painting, and will offer kids healthy snack options and chances to win prizes.
In Lincoln, the MacColl YMCA will encourage kids to climb an inflatable slide and enjoy the many amenities available to members with a waived joiners fee for the day. Representatives from the Y will also be promoting healthy living activities, bike safety, and more at various tables. Lincoln police officers and firefighters will be on hand to complete Child IDs. This branch is located at 32 Breakneck Hill Road, Lincoln, R.I.
The Woonsocket YMCA on 18 Federal Street will join the other Y branches in offering children a fun-filled event. This branch will invite kids to play in a bounce house; take a dip during open swim; test their green thumb at planting; and engage in arts and crafts and other outdoor activities.
For more information about the day's activities, families are encouraged to contact participating branches directly, visit the Y website or download the YMCA of Pawtucket mobile app.
Howard Johnson® is the national sponsor of Healthy Kids Day, and leaders from the hospitality brand reaffirmed their commitment to local communities. "All of us at Howard Johnson are incredibly proud to be supporting Healthy Kids Day, inspiring families to get active, spend quality time together and create smiles that last a lifetime," said Clem Bence, Howard Johnson brand leader and vice president of operations. "Giving back to the communities where our hotels operate is fundamental to our values as a brand and we couldn't be more excited to be partnering with local Ys across the country on such a meaningful initiative."