Se suicida otro sobreviviente de tiroteo en escuela de Florida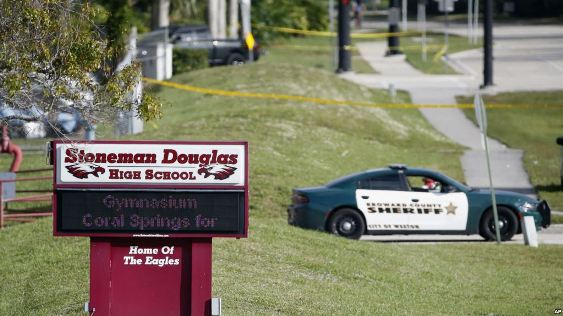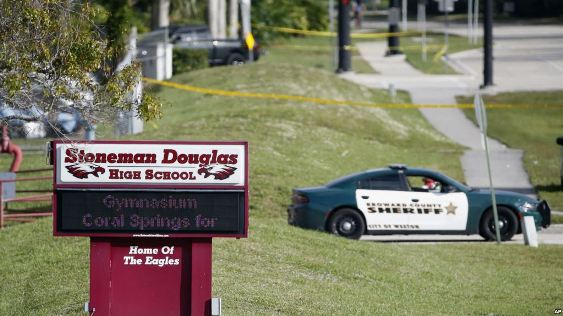 Voz de América – Redacción
Otro estudiante sobreviviente del tiroteo en la escuela secundaria Marjory Stoneman Douglas, de Parkland, Florida, se ha suicidado, confirmó la policía de Coral Springs , el domingo.
El Miami Herald cita a investigadores, según los cuales el estudiante murió a causa de "un aparente suicidio" el sábado por la noche.
Aunque la policía no pudo confirmar la edad del estudiante, el vocero de la policía de Coral Springs, Tyler Riek dijo que el estudiante era un adolescente. Fuentes citadas por el Miami Herald indican que el estudiante era un alumno de segundo año de secundaria. Su nombre aún no se ha dado a conocer.
David Hogg, el líder estudiantil de la escuela, quien se alcanzó notoriedad por su lucha por el control de armas tras el tiroteo en la escuela, escribió en Twitter: ¿Cuántos niños más tienen que morir como resultado de un suicidio para que el gobierno /o el distrito escolar hagan algo?
How many more kids have to be taken from us as a result of suicide for the government / school district to do anything?

Rip 17+2
Hogg cierra su mensaje escribiendo la sigla en inglés de la frase Descanse En Paz (RIP), acompañado de los números 17+2 (17 el número de niños que murieron en el tiroteo en la escuela de Parkland y 2 los estudiantes sobrevivientes de la masacre que se han suicidado en la última semana).
La muerte de este segundo estudiante ocurre casi una semana después que Sydney Aiello, una exalumna graduada de la escuela Marjory Stoneman Douglas se suicidara tras ser diagnosticada con Desorden Postraumático.
La oficina del Forense del condado Broward, dijo a NBC News, que Aiello, murió por un disparo a la cabeza.