EL MERENGUE DE "LA TAÑON" Y EL REGGAETON DE J. ALVAREZ SE UNEN EN "QUE FLUYA"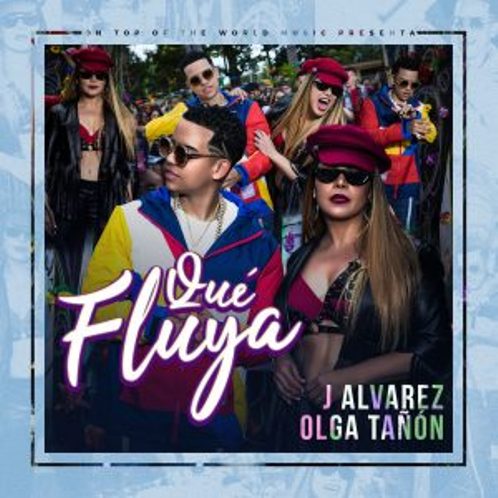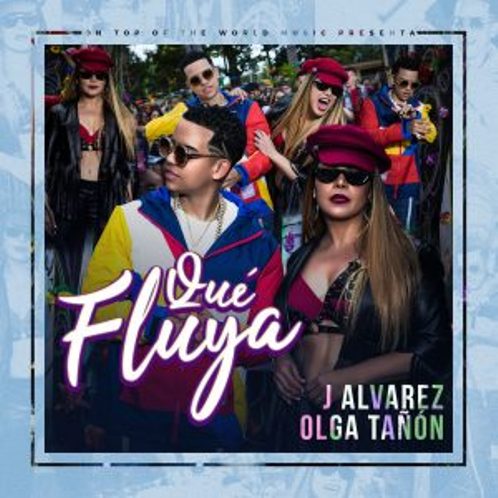 OLGA TAÑON Y J. ALVAREZ SE UNIRAN EN EL ESCENARIO DE LA NOCHE DE PREMIOS TU MUSICA URBANO 2019
Miami, Florida | La estrella internacional del merengue y del género tropical Olga Tañón, se une al reconocido intérprete del género urbano J Álvarez, para darle vida al sencillo "Que f
Fluya", el cual tendrá su lanzamiento el 20 de marzo.
"La mujer de fuego" Olga Tañón, deja una vez más en claro su vigencia y versatilidad como artista al unirse a uno de los grandes intérpretes del género urbano J Álvarez, en un tema que "nace" de la composición de ambos cantantes conjuntamente con Eliot "El Mago D Oz" Feliciano, Camille Soto y Alberto Mendoza, bajo el sello discográfico de On The Top of the World Music, Mia Musa y Glad Empire.
El sencillo "Que Fluya" posee una connotación motivacional y positiva, que invita al baile y al disfrute de la vida dejando un lado las preocupaciones. Tal y como lo evidencia el videoclip oficial del tema que fue grabado en el municipio Loiza en Puerto Rico, bajo la dirección de José Javi Ferrer y que se estrenará conjuntamente con el tema en todas las plataformas digitales y el canal oficial de YouTube de "J Álvarez":
Adicionalmente, en el marco de la celebración de la primera edición de los Premios Tu Música Urbano 2019, a celebrarse en el famoso Coliseo de Puerto Rico el día 21 de marzo, Olga Tañón y J Álvarez sorprenderán a su público y a su país natal al interpretar el tema "Que Fluya" por primera vez en vivo y en la tan esperada gala de premiación.
"Me siento súper contenta y honrada de poder trabajar junto a J Álvarez, y como puertorriqueños, me siento sumamente orgullosa de poder compartir este tema en vivo en un escenario tan importante en mi país, frente a los fanáticos de nuestra isla que tanto nos apoyan, tema tras tema es una muestra más que los artistas tropicales seguimos creando juntes que resulten en beneficio a la industria musical y en especial a nuestros fanáticos", Afirmó Olga Tañón.
"La vida te enseña a ver personas excepcionales que han sido orgullo de nuestra tierra en el mundo y que son parte de la formación de nuestras carreras musicales. Olga Tañon es uno de estos iconos de la música popular Boricua que cuando escuchas sus temas te hace vibrar y moverse en cualquier parte del planeta. Para mi es mas que un honor lograr este sueño y grabar junto a ¨La Mujer De Fuego¨ el tema ¨Que Fluya¨ además de compartir con ella en la grabación del video en Loíza y tener la oportunidad de conocerla un poco más como persona, aprender de su sencillez y humildad. Gracias Olga, Bendiciones", Comenta J Alvarez.